Tablet hardcovers
Better print online!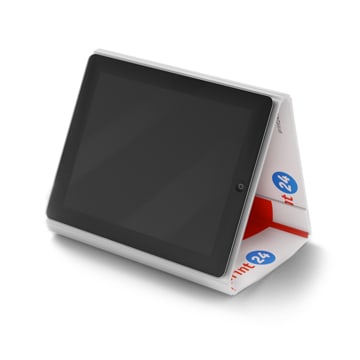 Tablet hardcovers
Single-sided
203 x 245 mm
135 gsm Coated art paper
4/0-coloured CMYK
Polycarbonate transparent
iPad 2
Cutting, gluing, laminating
1 Piece
Lamination (Cellophane coating)
Double-sided Glossy
1 Theme
Delivery in Great Britain
Estimated by Friday, 17/06/2022
Transfer print data later
Free print data check
Tablet hardcovers
Single-sided , 203 x 245 mm, 135 gsm Coated art paper, 4/0-coloured CMYK, Polycarbonate transparent, iPad 2, Cutting, gluing, laminating, 1 Piece, Lamination (Cellophane coating), Double-sided Glossy, 1 Theme, Delivery in Great Britain, Estimated by Friday, 17/06/2022, Transfer print data later, Free print data check
£ 44.42 | £ 53.30
| £ 4.13 | £ 4.96
Personalised tablet hardcovers
Tablet hardcovers are standard equipment nowadays. After all, valuable hardware needs to be protected from dust, dirt and impacts. However, if you want more than just the standard, then at print24.com you're in exactly the right place. We can print your iPad hardcovers with the design of your choice, at a fair price, quickly, reliably and in top quality, in print runs starting at just one piece. Start configuring your print job here right away!
Whether it is a unique piece for a private client, a promotional item for an agency or company, or an accessory in your corporate design for your staff, our printing company can create tablet hardcovers with your own printed design. The online ordering system is extremely easy and takes only a few clicks, no matter whether you want to print one or 10,000 tablet hardcovers!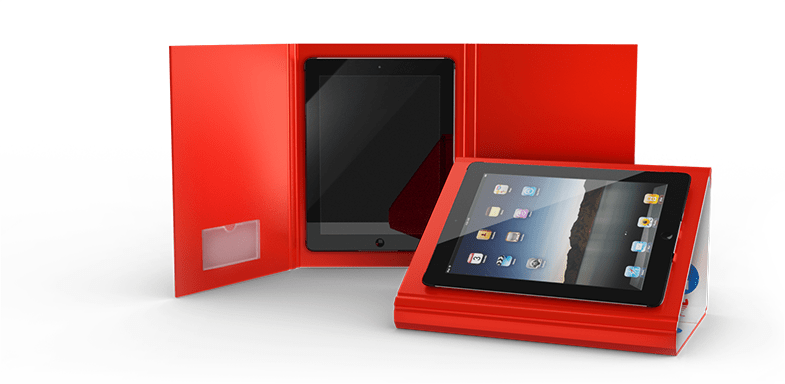 Practical applications thanks to the magnetic closure
Our iPad hardcovers feature a practical, multifunctional magnetic closure. This makes sure that your tablet remains protected by the cover during transport. Additionally, it means that in no time at all, the cover can be transformed into a practical stand. You can position your iPad at an angle of 48 or 65 degrees in landscape orientation.
This is ideal to watch homemade videos or slideshows with friends, or, when travelling, to study important sales figures with business associates. For reading, the iPad can, with the help of the magnetic closure, be positioned at a 90-degree angle in portrait orientation.
Suitable for iPad models
You can print tablet hardcovers for the iPad 2, 3 or 4 at print24.com. Likewise, the covers can be modified to fit the iPad Air 2 and the iPad Mini 2 and 3. To hold the tablet, an accurately fitting holder made of robust polycarbonate is affixed to the hardcover.
The tablet is simply inserted into the holder. For the iPad Air 2 and the iPad Mini 2 and 3, this holder is black; for all other models, it is transparent.
Scratch-resistant finish available on request
The hardcovers are made of strong cardboard material, which is finished with a laminated film. All tablet hardcovers from print24.com have gloss cellophane finishing as standard. This layer protects both the hardcover and the iPad from dust and dirt.
If you want to make the printed product even more robust, select cellophane finishing in matt when configuring the options for your iPad cover. This coating is scratch resistant and increases the lifespan of the case.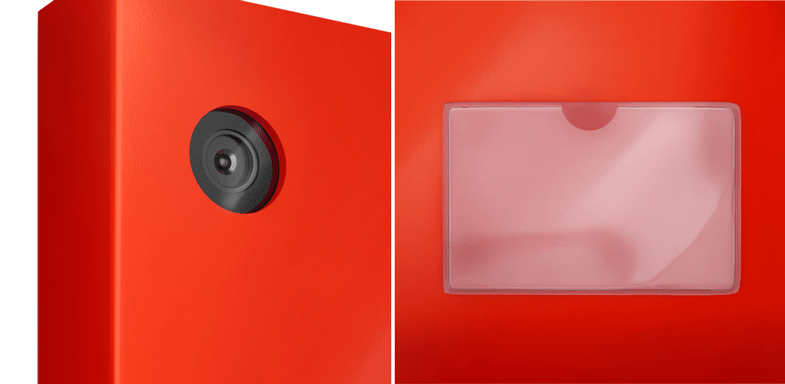 Additional options for your table folders
If required, you can order your tablet hardcover with a suitably positioned hole for the camera. This makes it possible to take photos without forgoing the comfort and protection of a tablet hardcover. Simply select this option, for a small surcharge, in the configuration menu.
The same applies to a slot for business cards. This additional feature is particularly well suited to tablets that are going to be used for business.