Large-format posters
Better print online!
Large-format posters printing
Large-format posters in the "6-sheet" format are the classics of outdoor advertising. On an area of more than two square metres, companies can present advertising slogans, purchase incentives or information in an eye-catching manner. In print24.com, you have found a reliable printing company where you can order the printing of large-format posters in various formats online. If you have your print file to hand, you can commission your large-format posters from us right away.
If you want to advertise on a large scale, there is really no alternative to large-format posters. Large-format "6-sheet" posters are tried and tested, especially for advertising in city centres. Advertisers do not have to be big corporations; thanks to the reasonably priced printing at print24.com, small and medium-sized businesses can also profit from the advertising impact of large-format posters. We would be happy to help you with any further questions you may have regarding this printed product. Just give us a call or get in touch by email - we answer during our opening hours!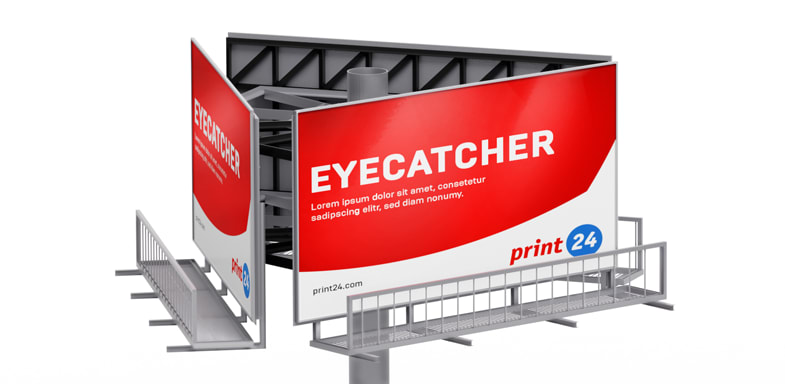 Large-format "6-sheet" posters as well as other formats
The most widely used format for large-format posters is "6-sheet", with dimensions of 1,800 x 1,200 mm. This is 4 times the size of a conventional A1 poster. At print24.com, large-format posters are divided into parts so that they are easier to handle when hanging. Including the "6-sheet" format, our selection is made up of a total of 9 different poster formats, such as the classic standard formats starting at A4, including A0 and going up to B1. In addition, at print24.com you can also print large-format posters in "4-sheet" for poster space used by several advertisers.
Large-format posters are also available in custom formats on request. Simply select the desired format from the configuration menu. Please note that you will need to stay between the minimum size of 210 x 210 mm and the maximum of 841 x 1,189 mm. All poster formats can be printed in either portrait or landscape format. When creating the print file, please make sure you include a 2-mm bleed on every side that is going to be trimmed.
A diverse paper selection for your large-format posters
Large-format posters can be printed on different papers at print24.com. For "4-sheet" and "6-sheet", poster paper, offset, recycling or coated printing paper can be used. All of our coated printing papers are wood-free, white and double-coated. The poster paper is white, wood-free and also moisture and alkali resistant. It has a special coating and has a blue reverse side. It is perfectly suited for outdoor advertising.
Depending on your format selection, you can also use fluorescent coloured paper. The strong neon colours in yellow, green or red ensure that your advertising is particularly effective. If you want to edit your posters further yourself with a printer, the offset paper is recommended. When choosing a paper, please be aware that printing on this paper is not possible in all formats.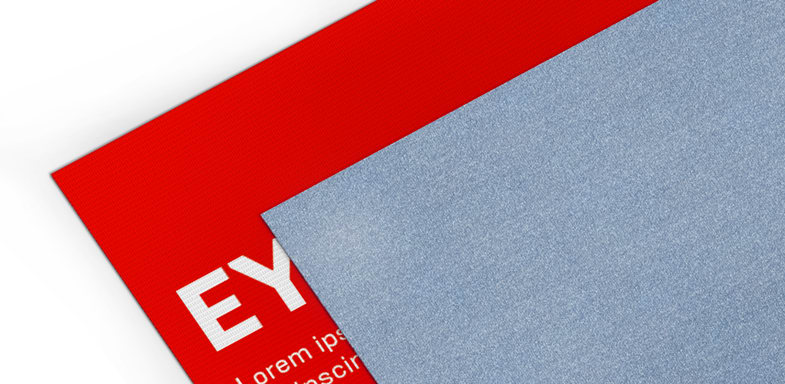 Print and finish large-format posters
At print24.com, we can make even more of your large-format posters because, in the configuration menu for your print file, there are several different finishing options. Please note that these depend on your paper selection and chosen format.
You can laminate the surface, apply UV spot varnish to individual elements or have the entire poster surface finished with UV surface varnish. Laminating can be applied in matt or gloss. Hot foil stamping or relief coating are also possible.
Poster printing in CMYK or custom colours
The tried-and-tested CMYK-colour process is used for the printing of your large-format posters. Additionally, in the menu, you can also combine spot colours such as Pantone, gold or silver (up to A2) with CMYK.
A monochrome print in black is also possible. If you would like a digital preview of your large-format posters, you can choose to receive a screenproof for a small surcharge.