Magnetic sheets
Better print online!
Printed magnetic sheets
When it comes to vehicle graphics, magnetic sheets have proven themselves time and time again. Moreover, this particular printed product can be used for many other purposes. At print24.com, you can have magnetic sheets professionally printed in various formats, as well as in special formats. Configure your print job online with just a few clicks!
With printed magnetic sheets, vehicles can be covered with advertising or information panels in no time at all. The great advantage being that the sheets can be removed from the vehicle surface without leaving any residue behind when they are no longer needed. This makes magnetic sheets ideal for vehicle graphics or advertising. Even large-format advertisements adhere perfectly to vehicle doors or side panels, thanks to their magnetic surface. The robust material is also resistant to weather conditions such as rain or wind.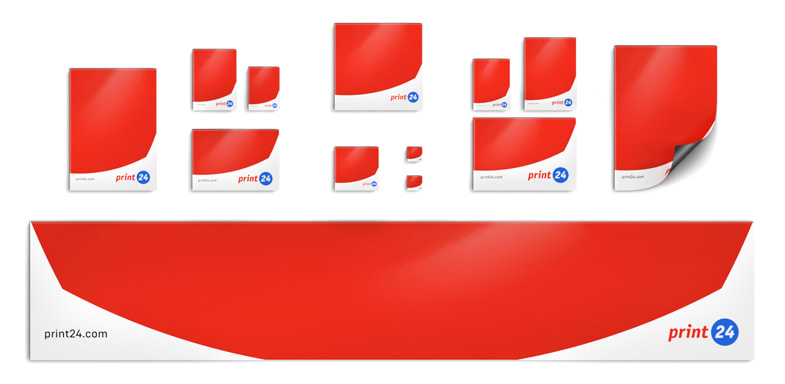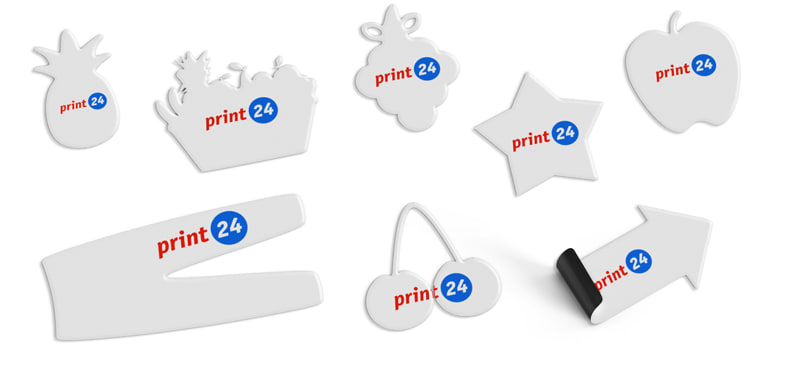 Print magnetic sheets in any of various formats, or in special formats
At print24.com, you can choose from a wide variety of formats for the printing of your magnetic sheets. While small magnetic sheets in the format 10 x 10 mm are highly suitable as, for example, fridge magnets or magnets for metal memo boards, large-format magnetic sheets are ideal for advertisements on cars. The standard formats to choose from here include, for example, magnetic sheets in A1 or A2, as well as B1 or B2 formats. The maximum possible size is A0.
Additionally, you can also configure special formats. They can be freely configured anywhere in the size range between 10 x 10 mm and 960 x 5,000 mm. With us you can create your magnetic sheets in freeform. Let your fantasy and creativity run free when creating small or large characters and figurines. Not only for the fridge but also for the car you can create freeform magnetic sheets. Please pay attention to the information in the respective data sheet.
Robust material
We print your designs, slogans and texts onto 0.9-mm-thick car magnetic sheets or 0.6-mm-thick fridge magnetic sheet. The magnetic sheet has a matt white PVC coating that makes the product more robust.
Please note: Magnetic sheets may cause pigment shifts in new and freshly painted cars. Please understand that we cannot give any guarantees regarding this.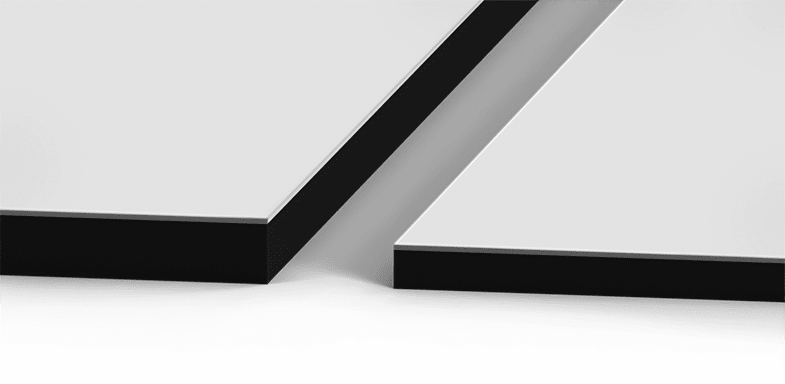 Special UV-printing
A great gift idea for professional drivers or car lovers are self-designed magnetic films. Whether with simple lettering, logo, graphics or high-resolution photo motifs, we print your individual license plates with high-quality UV inks in the four-colour printing process. Let your creativity run free when designing your magnetic sheets. In the UV direct printing process, the ink is cured by ultraviolet light and forms a solid ink layer.
The dried ink then has a slightly satin finish and is reminiscent of laminated material. This gives the ink greater strength and better protection against yellowing. UV direct printing does not require any thinners or solvents and is therefore a more environmentally friendly printing technique.