Napkins
Better print online!
Napkin printing
Do you run a restaurant or are you organising an event that you would like custom-printed napkins for? Is there a wedding or baptism coming up and you would like personalised napkins with a bespoke design for your guests? If so, then at print24.com you've come to exactly the right place. At our modern printing company, we can provide your printed napkins quickly, reliably and in excellent quality at reasonable prices.
Paper napkins are in demand as catering items. Whether it's at a big festival, for a dinner at a hotel, at family gatherings or corporate events, if food is going to be served, napkins must be provided. At print24.com, you can have napkins printed with your own customised designs. As one of the largest printing companies in Europe, we have the most modern printing equipment for napkin printing. We have already printed a great many personalised napkins for both private and business customers.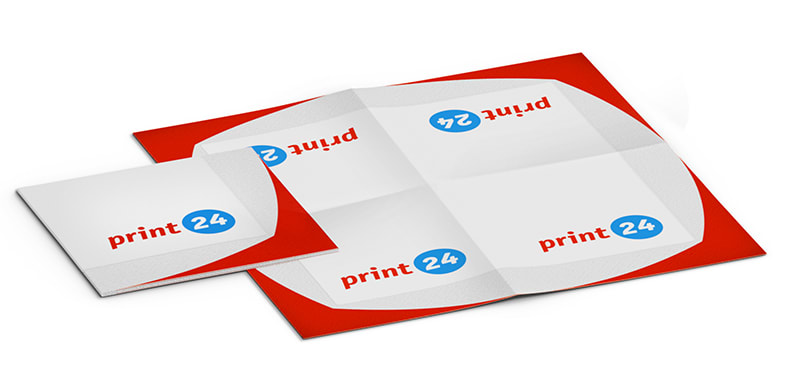 Customise and professionally print napkins for all occasions
Your wedding day is often referred to as the happiest day of your life. Many couples plan and organise this special moment right down to the smallest detail. So specially printed wedding napkins for the celebration are an obvious choice. How about a photo of the happy couple in one corner of the napkin? Or do you already have a colour scheme that should be reflected on the napkin? We can, of course, follow your colour requests when printing.
Baptisms, confirmations or first communions are, like weddings, one-off events that are celebrated with friends and family. How about having some customised napkins printed for such an occasion? Whether you have a Christian motif such as a dove, fish or cross printed, or just a name and date, is entirely up to you.
Standard format for napkin printing
When printing, you can also choose whether you want the full area of the napkins printed or just one quarter. Printing the full surface area gives you an available print area of ​​330 x 330 mm. This means the entire surface of the square paper napkin is printed.
If just one quarter is printed, then the print area is limited to 165 x 165 mm. Your design then only covers the lower right quarter of the napkin. When folded, this is the top of the napkin. Bear this in mind when selecting the print format.
Three-ply tissue with your print design
The paper used is 3-ply tissue made from pulp that is bleached without chlorine, making these napkins not only food safe but also biodegradable.
Thanks to their 3-ply thickness, the napkins are absorbent, very tear resistant and pleasantly soft. All napkins have an embossed border around the edge with a width of 35 mm.
Four-colour printing for your napkins
We will print your designs with the tried-and-tested CMYK 4/0 four-colour process on 3-ply tissue made from pulp. This gives you a free choice of subject matter because, with this printing process, graphics, photos and texts can all be printed perfectly. However, in order to avoid colour abrasion, you should be aware that the total ink coverage should not be too high. The recommended value is 100 %. The maximum ink coverage for individual colour accents such as logos on an area up to 40 x 40 mm is 220 %. The material may also cause colour variations and very bright colours may appear duller.
For optimum printing results, logos and designs should be positioned at least 1.5 mm from the embossed area.
Would you like to know before printing how your design will look on a napkin? Then, for a small surcharge, order a screen proof.
After printing, all napkins, regardless of the size of the print run, are packed in sets of 20.