Wall murals
Better print online!
Wall mural printing
Why do walls always have to be white? Add some colour, pictures and vibrancy to your home! Photo wall murals allow you to design your own wall decorations, and beautify rooms according to your personal taste. All you need is a digital photo file with your favourite image or graphic, and you can configure your photo wall murals conveniently online via our portal. print24.com will print your wall murals reliably and at fair prices. Thanks to premium fleece and state-of-the-art printing processes, we ensure optimum print quality, whether your photo wall murals are intended for your private home or your office. Order your personalised photo wall murals now!
It's not always a question of picking up a brush when it comes to changing your walls. While a paint roller may be a quick option for plain-coloured, large-scale applications, designs using your own personal motifs are a completely new variation. This is precisely where photo wall murals reveal their strengths. At print24.com, an idyllic photo from your latest holiday, a nice graphic, or a varied digital pattern is enough to allow you to design and print your own fleece wallpaper in a jiffy. Our service staff will be glad to assist if you have any queries about configuring your wall murals or selecting motifs.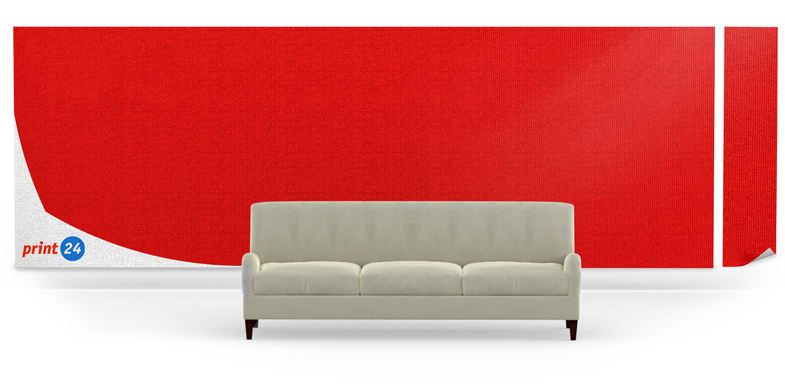 Themed wall murals for personalised interior design
Run a clinic or have an office which receives customers or patients on a daily basis? Then use your own, personally designed photo wall murals to make your premises more unique and pleasant! Wall murals featuring a resting Buddha in the training room of your physiotherapy clinic will, for example, create a relaxed vibe, while customers at travel agencies will no doubt enjoy looking at the New York skyline or a colourful market scene in Marrakech. Fleece wall murals bearing your slogan are another good way of boosting your corporate identity through your premises. Be inspired by your designers, customers or partners when choosing your motifs. You will soon see the great potential wall decorations can offer!
Retro is in
Many people are familiar with wall murals from the 1980s. At that time, it was particularly in vogue to decorate living rooms with forests or meadows, not to mention glowing gold beach sunsets. You can, of course, choose whichever motif you wish, including 1980s vintage photo wall murals. Back then, customers could only choose from a pre-set range. Today, you determine what goes on your wall! Make the most of these creative options, and use a unique wall murals design to give each room in your home its own individual feel!
5 Formats – including for rooms with very high ceilings
print24.com offers photo wall murals for rooms in new buildings, or in high-ceilinged old structures/factories. All wall murals are printed as lengths, which in turn correspond to the printing area. Each length is 600 mm wide, with five height options ranging from 2,700 mm to 4,500 mm, i.e. 4.5 m. You can choose up to eight lengths at a time, allowing you to print your photos over a maximum area of 4,800 x 4,500 mm, equating to a wall area of almost 22 sqm.
Strong material
The base material is 220 gsm fleece, designed to facilitate glueing. Simply paper the wall as normal with the usual glue and accessories.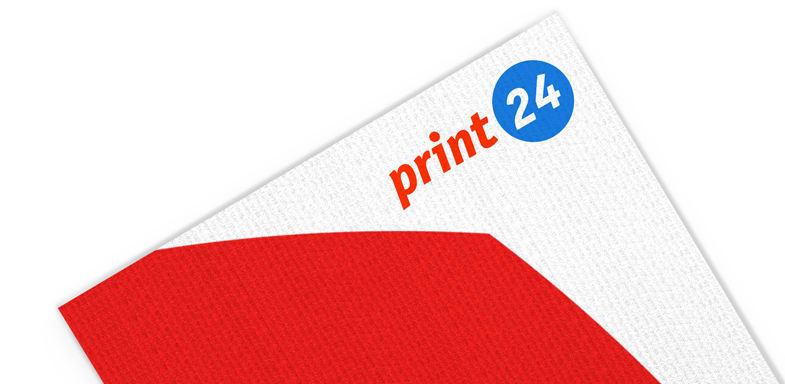 Individual printing on one to eight lanes
You can select up to eight lanes at once for your motif. This allows you to have your photos printed on a maximum area of 4,800 x 4,500 millimetres, which corresponds to a wall area of almost 22 square metres.
A note on printing areas: Before creating your print file, please ensure you add a 20-mm bleed on each side due to being cut.
Patterns or pictures?
With a minimum height of 270 cm, your motifs can be really effective when printed over the entire wall murals. Classic or floral patterns are another alternative. It does not have to look like the floral print in grandma's kitchen. Consider the effect you want to achieve with your photo wall murals, and use it to guide your choice of colours and motifs. Regardless of which option you go for, we will ensure it is printed professionally!