Blankets
Print better online
Have blankets printed
When it gets colder and the first leaves start to fall, it's time for cosiness and comfy blankets. How about furnishing the outdoor area of your café or restaurant with blankets in your desired design? Or wouldn't a blanket printed with your motif make a wonderfully homely Christmas gift? At print24.com you have the opportunity to have blankets printed. You can choose from two high-quality cosy blankets that you can customise with your pictures, graphics or text. We use modern printing technology to ensure excellent printing in the highest quality.
We can print up to 100 blankets at once in up to 10 different versions per order. This means that our print shop has sufficient capacity to replenish the blanket stock in your catering business or guesthouse. Our offer is also ideal for private individuals who want to make other people happy with a personalised photo gift. Have blankets printed now in excellent material and print quality at a favourable price at print24.com!
Customised fleece blanket or sherpa blanket print
For the design, we offer you a choice of two blanket variants. The classic, extra-fluffy fleece blankets are made of 100% polyester, which is certified according to the OekoTex 100 standard. These blankets have a weight of 250 gsm and are not only cuddly soft, but can also be easily washed at 30° C in the washing machine. Our sherpa blankets are also certified according to OekoTex 100. The material itself consists of 100% recycled polyester.
At 490 gsm, the Sherpa blankets are almost twice as thick as the fleece blankets and offer cosy warmth on the couch or outside on the terrace in autumn and winter. The material is very soft and has no creases. So no matter how your printed sherpa blanket lies, it will always look neat and smooth. To preserve the high quality and print of your blankets, be sure to follow the enclosed washing instructions.
Large print area for your design ideas
The classic fleece blankets can be printed on an area of 1,300 by 1,800 millimetres. For the sherpa blankets, you have a print area of 1,200 by 1,500 millimetres at your disposal. However, when creating the print file, make sure that you add 25 millimetres of bleed on the left and right and 75 millimetres on the top and bottom. Otherwise, you are very flexible when designing your blankets.
For restaurants, it is a good idea to design the products in your corporate design and with your slogan. As a gift idea, these blankets are perfect, e.g. printed with a picture of the grandchildren as a Christmas gift for grandma and grandpa. Or with a photo of the dog as a dog blanket for the little four-legged friend? Let your creativity run wild.
High-quality sublimation printing for excellent colour reproduction on fabric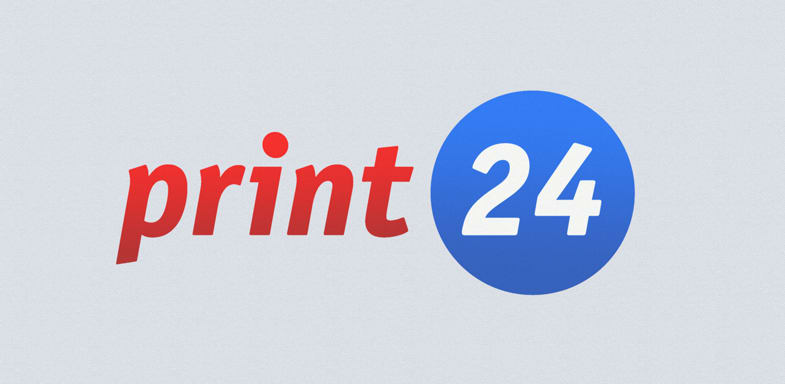 Transfer printing
With the digital transfer process, motifs and fonts are printed in CMYK on a backing paper and then transferred to the fabric with a transfer press. In transfer printing, flat colours as well as the finest colour gradients, for example in photos, can be brilliantly represented. By printing on a white transfer film, colours are reproduced perfectly, as the background does not shine through. Furthermore, transfer printing is characterised by high contour sharpness and coverage. A further advantage is undoubtedly the independence of fabric and colour, which is achieved by transfer printing. Regardless of which textiles are printed, the appearance of the print is identical on every fabric.