Drawstring bags
Better print online!
Have cotton drawstring bags printed
Whether hipster bag, gym bag or sports bag, the drawstring bag has many names and is a popular leisure accessory for young and old. This is mainly due to the fact that the handy bag made of cotton is immensely practical and can be carried quite comfortably with its cord.
The fact that these bags are no longer just used for sports gear, but also function as casual handbags for the young or young at heart, is mainly due to the diverse, cheeky and colourful design ideas. At print24.com you have the option of having your gym bags printed with your individual motifs, logo or slogans. As a perfect promotional item or very personal gift idea.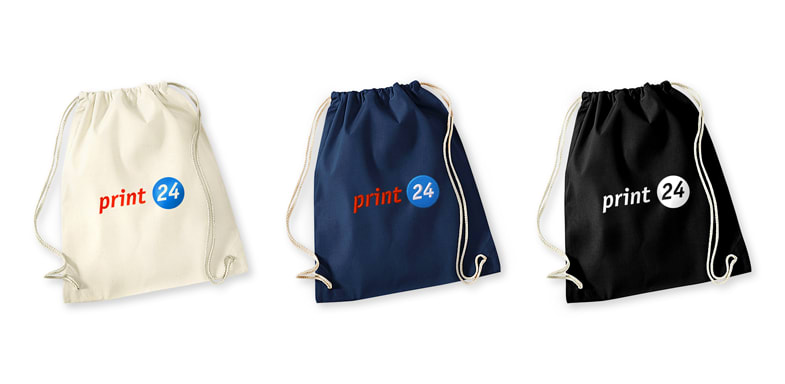 High quality cotton drawstring bags
We print your motifs on gym bags made of 100% cotton. The high-quality cretonne fabric is 140 gsm strong, robust and perfect for everyday use at school, in the park or during sports. The fabric is also all-natural and not artificial like polyester. Cotton also has the advantage that it can be sewn up very easily in case of a tear. The 380 x 460 millimetre bag holds 11 litres, enough for accessories like sunglasses, a wallet or equipment like trainers and sports clothes.
There are three different basic colours to choose from: Natural, dark blue and black. The dark colours in particular offer a perfect contrast to light-coloured lettering or bright logos. The natural colour gives the bag a very natural, casual touch. When designing your artwork, keep the chosen colour of the gym bag in mind so that your colour choice goes well with the colour of the fabric.
Digital print for your drawstring bags
Digital print
With modern digital printing relatively large areas can be printed on textiles. With this pressure-free process, motifs are printed directly onto the textiles using an inkjet printer. The process makes individual prints possible even for single pieces. Furthermore, many colours and gradients can be displayed because the printing technique is based on the so-called subtractive colour mixing of CMYK. In order to ensure that the printing ink adheres to the fabric, we first treat the textiles with a spray, an "Odorless Fixation Agent". This spray is then dried at 160 ° C in two 6.5 minute operations. After printing, no additional coating is applied. By using a Kornit Avalanche Hexa 1000 press, we use the ink-jet process to produce particularly bright colours and extremely high levels of detail. At the same time, the soft-touch surface of the print looks very good. The environmentally friendly printing inks also have a very good wash resistance at 30 ° C. Plus there's another bit of good news: no screen-making costs are incurred during this printing process!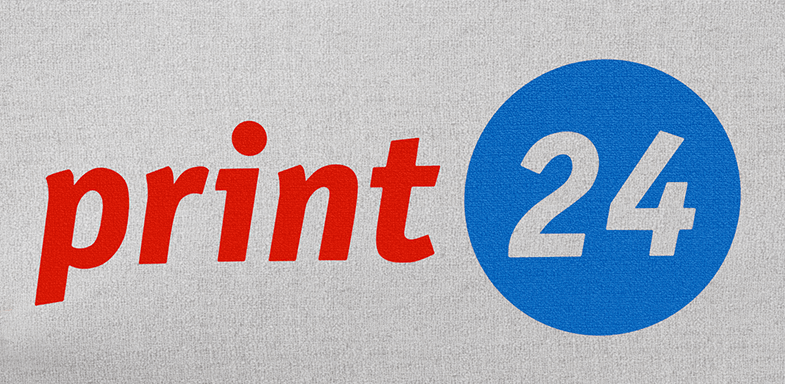 Large print area for your motifs on the drawstring bag
Your gym bags are printed on the front. There you have 260 x 320 millimetres to design. When creating your print data, make sure that you adhere to this print area, otherwise parts of your motif will be cut off. We do not print the entire surface of your sports bags, so the basic colours still come into their own and the product does not just consist of a printed surface.
Full-tone colours for excellent printing results on your bags
For the printing of your motifs, we rely on the proven digital printing in full-tone colours. You can create your design in up to four colours. Colourful logos are just as possible as logos or a uniform surface print. We will be happy to help you with your colour choice. Simply call our service hotline during business hours.