Sport socks
Better print online!
Buy low-cost socks with your jerseys
If you have your jerseys or team clothing printed or embroidered at print24.com, you can also buy the matching socks from us online at low prices. You can choose from high-quality stirrup or football socks, which are already used by many sports teams. With just a few clicks, you can order up to 100 pairs of socks per order online.
Our goal is providing football and other sports teams with high-quality equipment at a reasonable price. We at print24.com also have confidence in the reliable quality of these products. That is why we include quality running shirts in our range, which you can have custom-printed or embroidered.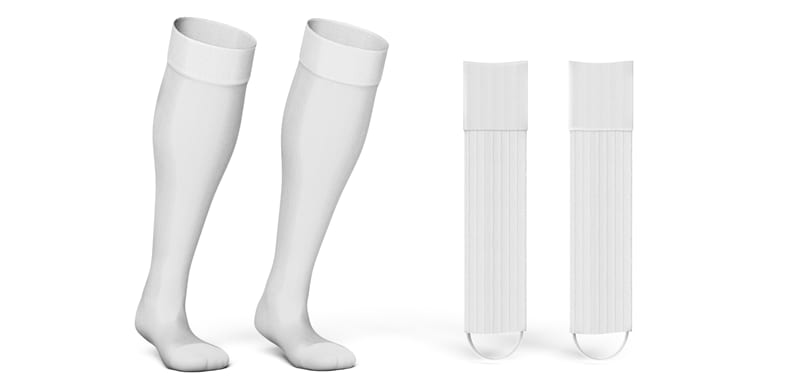 Which sports are the socks suitable for?
The socks available from print24.com are suitable for teams playing all kinds of sport. For example, you can order the stirrup socks online for football, rugby, American football or baseball teams. Our customers also include hockey and basketball clubs.
Of course, our range is ideal for sponsors who want to equip their team or their club with a complete set of equipment for the pitch or for training. Please note that the socks are delivered unprinted.
Stirrup socks or football socks
We offer two different types of sock. The classic stirrup socks have been used by football teams for many years. These socks are available in two sizes for children and adults and are made of 100 per cent sturdy polyester. They provide ample space for shin guards and can be selected in a suitable colour to match your jerseys.
Football socks offer even more support during the game and are practical because they can be worn without any other socks. Visually, football socks can be the more appealing version because they do not have an elastic stirrup.
Flexible sizes for children and adults
Stirrup socks are available in two sizes for children and adults. Football socks can be ordered in two variable sizes: 39 to 42 and 43 to 46. A size range is given because the material is so flexible that it adapts to the foot.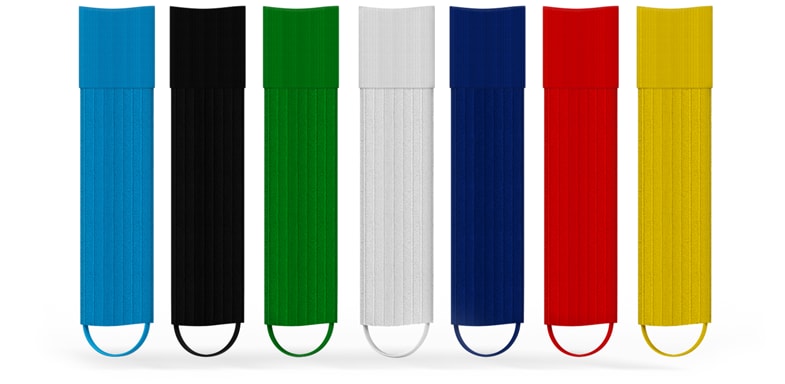 Variety of colours to match the club jersey
Both versions are available in the colours yellow, green, light blue, navy, red, black and white and therefore match the usual club colours. In this way you can perfectly complement your jerseys printed on print24.com and order complete jersey sets for your sport or referee team.