Showroom plates
Better print online!
Showroom plates printing
Do you need individually printed showroom plates? From simple lettering, to sophisticated logos and high-resolution graphics - we print your number plates with your custom motif. It's not only a perfect present for a car enthusiast or truck drivers,but it can also be used for advertisement at car dealerships. At print24 you benefit from high-quality materials, low prices, short lead times and experts with long-term experience in the printing industry! Conveniently order your showroom plates online at print24.com
Regardless if you need just one showroom plate or 200 at once, you can easily adjust the order to your liking in the online configuration menu. There are numerous choices for material, format and processing. We are able to print your show plates single sided (4/0-coloured) or double-sided (4/4-coloured) on 3 mm alu-dibond or hard foam. If you need your showroom plates as soon as possible then you can either choose the option 'Express' or 'Priority'.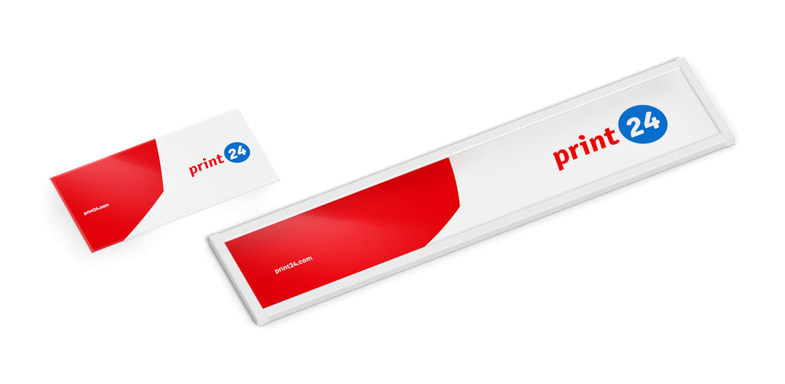 Standard format for showroom plates
The showroom plates of print24 have a standard format of 510 x 110 mm with rounded corners. But if you want a more customised size, you can also choose a special format.
When creating the print file, observe the specifications in our data sheet. In this way you avoid unnecessary complications during printing and we can complete all tasks for you smoothly and promptly.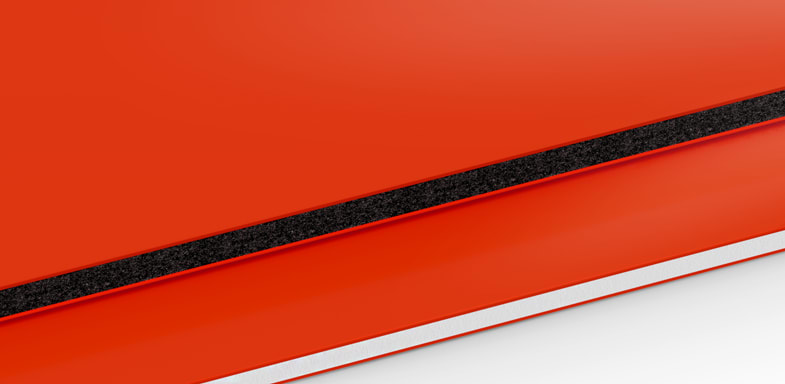 High-quality materials for professionally produced showroom plates
We print your customised showroom plates in alu-dibond and hard foam. Both available materials, that you can use for your show plates, have a thickness of 3 mm and are water resistant.
Alu-dibond is made from a core of Polyethylene, enclosed between two layers of aluminium. This material has a density of 3,500 gsm, is shockproof, very robust and dimensionally stable.
Hard foam is a light and flexible board with a density of 1400 gsm. The hard foam board has a limited UV-resistance and is therefore better suited for the use inside. The material is flame-retardant and has a B1 fire safety certificate. This means that the license plates are flame-retardant and do not burn independently.
Print individual showroom plates
Individually designed showroom plates are a great gift idea for commercial truck drivers or car enthusiasts. No matter if it is a show plate with simple lettering, a logo, graphics or high-resolution photos - we print your individual showroom plates with high-quality UV-colours in the four-colour printing process. Let your creativity run free while designing your showroom plates!
In the UV direct printing process, the ink is cured by ultraviolet light and forms a solid ink layer. The dried ink then has a slightly satin finish and is reminiscent of laminated material. This gives the ink greater strength and better protection against yellowing. UV direct printing does not require any thinners or solvents and is therefore a more environmentally friendly printing technique.