Brochures with staple binding
Better print online!
Selected product configuration
Brochures with staple binding
Print brochures with staple binding
Brochures with staple binding are versatile print products. In addition, staple-stitched brochures are characterised by their very favourable price and ensure manageable costs even with larger print volumes. Start your print job conveniently online here!
After printing, the sheets are joined together at the back with staples or loop rings. This allows motifs, for example, to be printed over the entire surface of the opened brochure. These print products are therefore ideal for images that extend over an entire printed sheet, but also for advertising brochures or image brochures rich in motifs. Thanks to their cost-effective staple stitching, these brochures are also suitable for printing your club newspaper or magazines.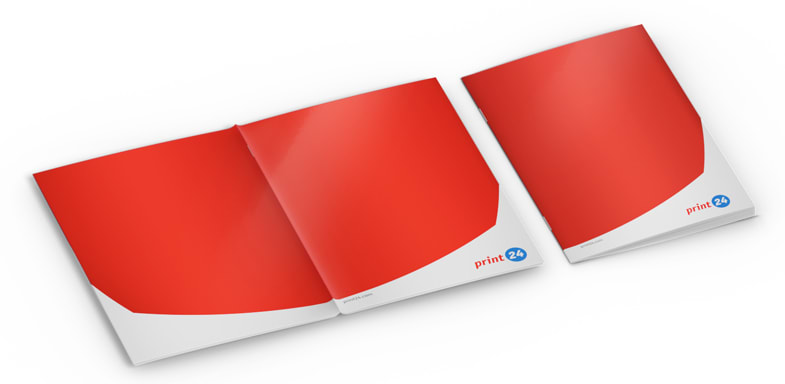 Different formats: square, portrait or landscape
For your stapled brochures we offer ten different paper formats from 105 x 148 to 210 x 297 millimetres (DIN A4). The DIN A6 format (105 x 148 millimetres) is ideal for small information brochures for events or products. If you want to send your stapled brochures, the DIN long format is very suitable.
Particular attention can be drawn to square formats or Art-Size brochures (210 x 280 millimetres). All DIN formats and rectangular paper formats can be printed both in landscape and portrait format.
Over 15 different paper options for your brochure
Before stapling, we print your brochures on sheets of paper made of high-quality coated art printing, offset, recycled or grass paper. Very affordable papers with a grammage from 80 g/m² are available for your content.
For high-quality brochures, coated art paper from a thickness of 130 gsm is suitable. We also offer this premium paper in gloss and matt. This gives you even more options for customising your stapled brochures when choosing the paper.
Optionally, we print a cover. Here you can choose from eight different papers with grammages of up to 350 gsm. Regardless of your choice of paper, we can create stapled brochures with four to 96 pages and covers with four to six pages for you.
After printing, your brochures are stapled with metal staples or ring eyelets. On request, we can add perforation lines to individual pages, for example for vouchers. We recommend creasing starting at a grammage of 170 gsm.
Professionalize brochures with staple binding with special colours
We use the CMYK four-colour process as a standard for the contents of your brochure. This allows a high degree of flexibility in the choice of motif and produces a print image with high colour depth. Of course, you can also have your stapled brochures printed in black. We recommend Pantone for full-colour printing of the cover, as the colour application becomes evener. In order to set optical accents, the combination of CMYK with silver or gold is possible on the cover.
Refinement possibilities for a professional appearance
What would it be like if you let us refine the cover of your brochure? With blind embossing or hot foil relief embossing you can achieve not only optical but also haptically appealing effects. We can also refine your products with UV varnish. Your contents will be more sturdy if you decide on cellophane wrapping.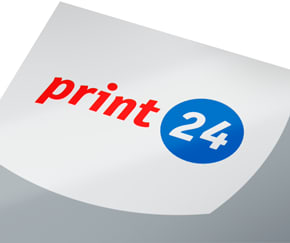 A protective varnish makes your product more resistant to wear and tear, more attractive to the touch and even more appealing to the eye. That's why a protective coating is the recommended finish for postcards, for example.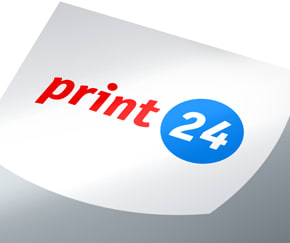 With laminating, a wafer-thin film is applied to your printed product. This gives your printed product a higher quality and at the same time makes it more robust.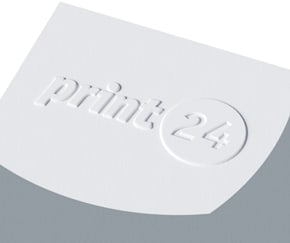 With blind embossing, you can highlight a motif vividly. If you choose a high embossing, your motif will be displayed in a raised position, if you choose a deep embossing, the motif will be imprinted as a dent in your printed product.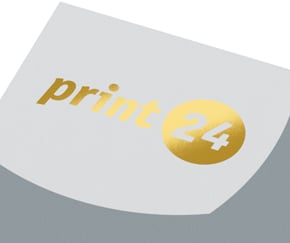 Hot foil stamping uses pressure and heat to apply coatings from a carrier foil to your printed product. This allows you to enhance your print product with metallic effects, for example.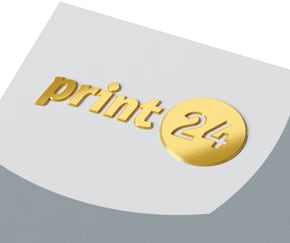 Hot foil relief stamping is a combination of relief stamping and hot foil stamping and combines visual and tactile effects.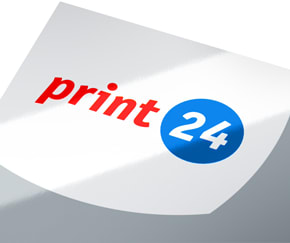 With UV surface varnishing, an additional layer of varnish is applied to your printed product, which gives it additional protection and makes it look even higher quality.
With UV spot varnishing, the varnish is applied only partially. This allows you to highlight certain areas of your product both visually and haptically.