Brochures Perfect binding PUR Classic
Better print online!
Selected product configuration
Brochures Perfect binding PUR Classic
Print brochures with perfect binding
Brochures with perfect binding offer many advantages. On the one hand, the print products are very stable and durable thanks to the robust PUR adhesive. On the other hand, brochures with up to 500 pages can be bound using this process. This makes brochures with perfect binding ideal for printing high page-count publications such as price lists, annual reports or extensive product catalogues.
In addition, scientific publications can also be printed as brochures. The print24.com print shop offers several paper variants, printing options and finishing options for individualising your brochures with perfect binding. Here you can start configuring your print data directly online!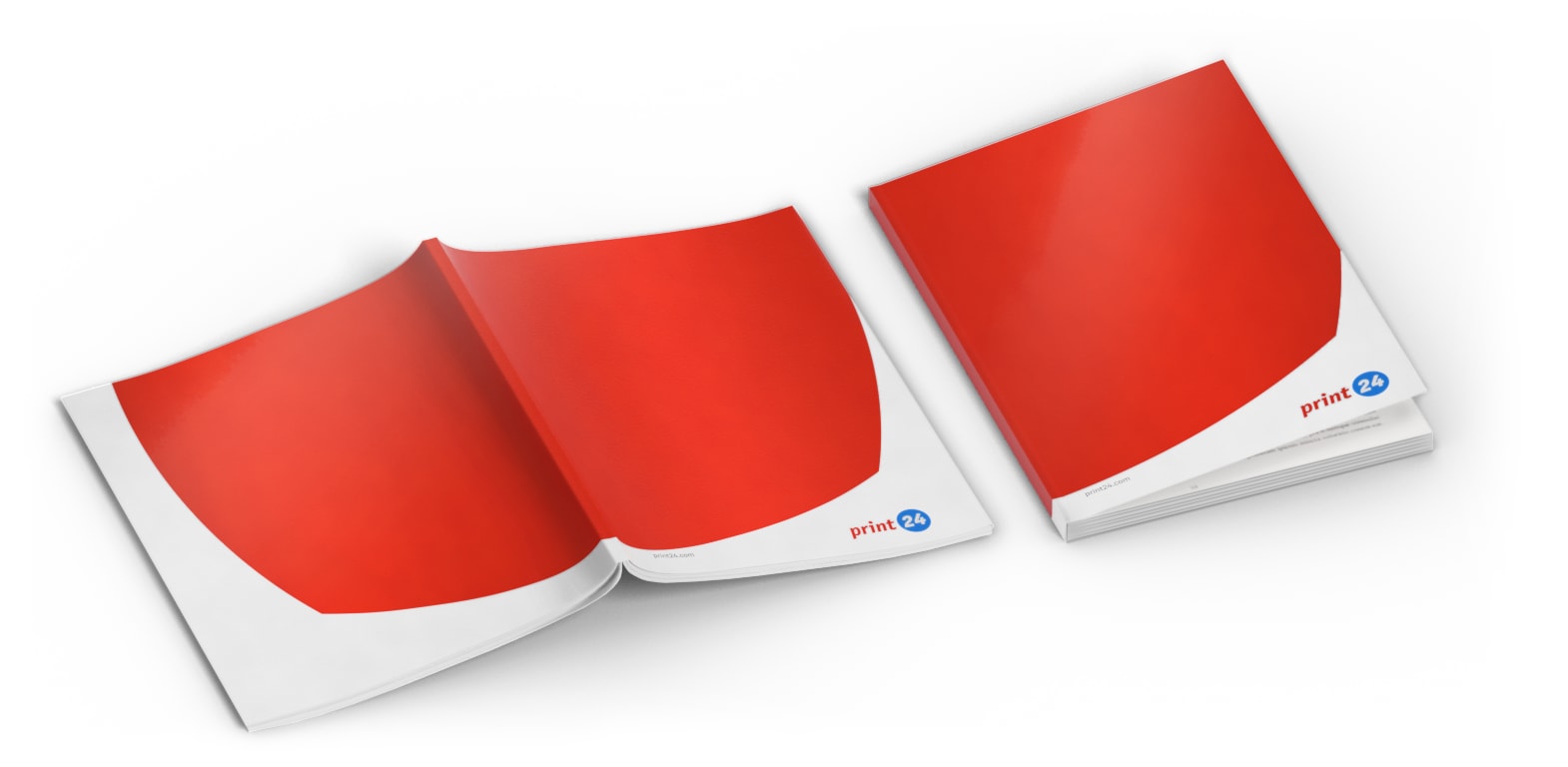 Brochure print in 9 standard formats or in special format
If you want to create your brochure with perfect binding, we have nine different standard formats to choose from. DIN A4 brochures are a classic for printing scientific papers or reports. For exhibition catalogues or other publications rich in images, however, the square formats 148 x 148 or 210 x 210 millimetres are ideal. In addition to DIN A6, DIN-Long and DIN A5, we can also print your brochures as CD booklets in 120 x 120 millimetres. All rectangular formats can be printed in both landscape and portrait format. Do you want to impress readers or customers with a special format? Then simply configure your special format online!
What is the difference between PUR Eco and PUR Classic?
Both versions are processed with a high-quality PUR adhesive binding, which offers longer durability and greater robustness. The only difference lies in the printing technology used: While the PUR Classic brochure version is produced using the classic offset printing process for orders of 500 or more, the PUR Eco version is produced using the digital inkjet printing technology. This makes PUR Eco brochures suitable for smaller, more cost-effective print runs.
Coated art, Offset or Recycling - Your paper options
When choosing paper for your brochure with perfect binding, it plays an important role in how voluminous the print product is. For example, brochures with several hundred pages can be printed on thinner papers with grammages from 80 to 135 gsm. If you would like individual pages of the brochure to be processed further in a printer, we recommend offset paper. Environmentally-conscious customers, on the other hand, rely on a bright white recycled paper certified with the "Blue Angel".
For the cover you can choose between three coated art papers in thicknesses of 170, 250 and 350 gsm. We can print up to six cover pages. All coated art papers are available in both matt and gloss. Simply select the desired variant in the configuration tool. The strength of brochures with perfect binding lies in the page numbers. You can order brochures with 48 pages. The number of pages can then be increased individually in steps of four. Up to 500 content pages can be printed by us.
PUR binding - a cost-effective alternative to staple binding
The PUR adhesive binding uses hot-melt polyurethane adhesive, which is processed at around 130 °C and applied to the back in its melted state. When cooled in the air, the bond solidifies and is then unaffected by heat and moisture. Since a back is required for gluing, this binding is only suitable from 40 pages.
It is particularly suitable for gluing large runs and heavy papers. This adhesive binding is an inexpensive alternative to staple binding and is of higher quality than other PUR adhesive bindings on the market. Both binding technologies have advantages and disadvantages. Which one to use depends primarily on the later application.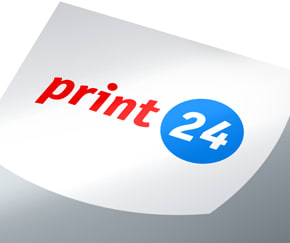 With lamination, a wafer-thin film is applied to your printed product. This gives the product a higher quality and at the same time makes it more robust.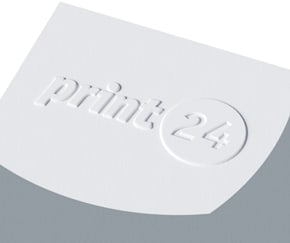 With blind embossing, you can highlight a motif vividly. If you choose a high embossing, your motif will be displayed in a raised position, if you choose a deep embossing, the motif will be imprinted as a dent in your printed product.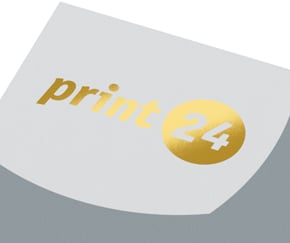 Hot foil stamping uses pressure and heat to apply coatings from a carrier foil to your printed product. This allows you to enhance your print product with metallic effects, for example.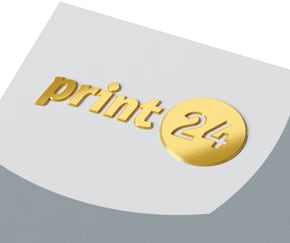 Hot foil relief stamping is a combination of relief stamping and hot foil stamping and combines visual and tactile effects.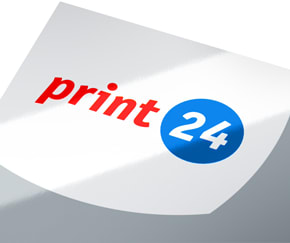 With UV surface varnishing, an additional layer of varnish is applied to your printed product, which gives it additional protection and makes it look even higher quality.
With UV spot varnishing, the varnish is applied only partially. This allows you to highlight certain areas of your product both visually and haptically.
Equipped with a refined cover for an even more professional effect
You can have the cover of your brochures refined. For example, for commemorative publications or special print products, the title can be enhanced with hot foil embossing. With UV spot varnish, on the other hand, individual motifs can be accentuated on the cover sheet. Cellophane wrapping, on the other hand, has a double effect because it protects the cover from scratches and at the same time gives your brochure an attractive look.
CMYK, Black, Pantone and more
We print your contents either in the flexible CMYK process or in black print. You have even more options to choose from for your cover. In addition to spot colours such as Pantone, you can select gold and silver to highlight titles or lettering, for example. After printing, the sheets are folded, combined and roughened on the spine. Then we apply PUR adhesive to the spine and hang the sheets in the cover.