Magazines
Better print online!
Product
Properties
Cover colour 4/4-coloured CMYK
Contents 4/4-coloured CMYK
Paper Cover 250 gsm Coated art paper Glossy
Contents 115 gsm Coated art paper Glossy
Quantity
Delivery
Standard estimated by 13./14.10.2022
data
Transfer print data later
Selected product configuration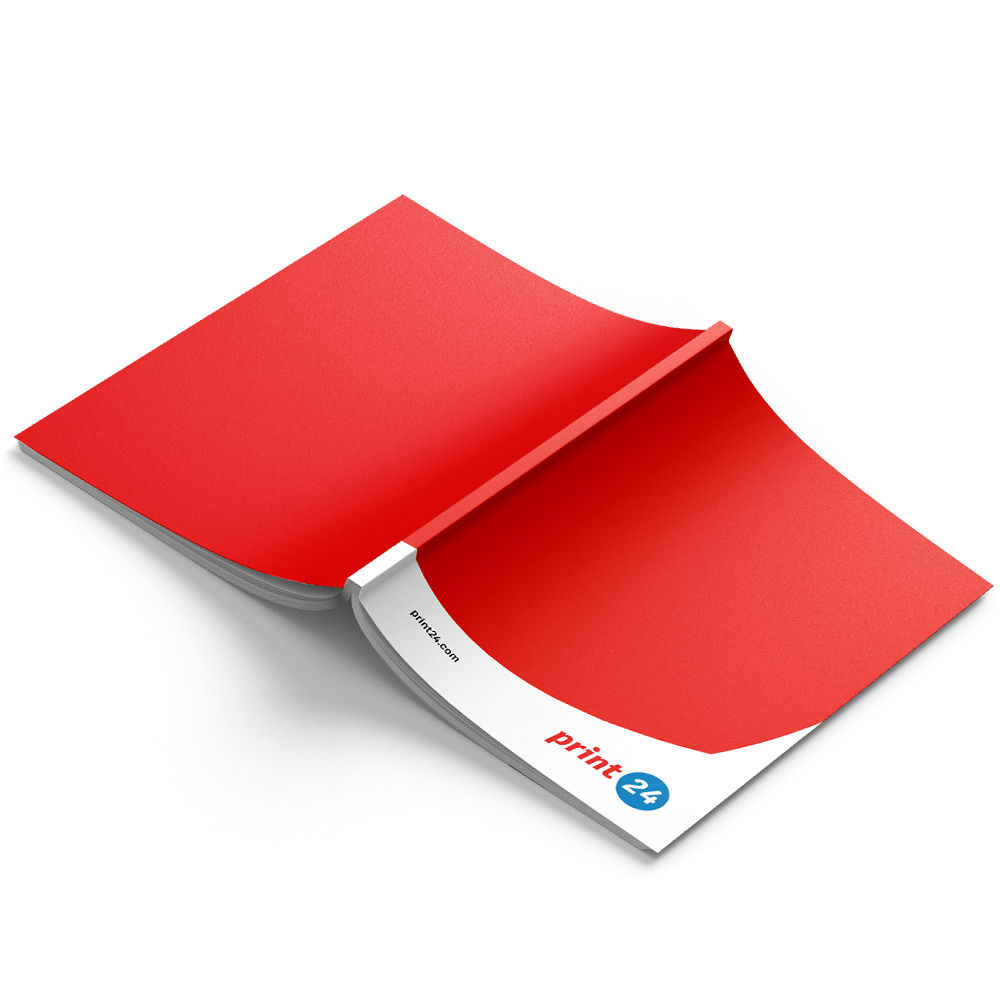 Magazines
148 x 210 mm A5 Portrait
Cover pages 4 pages
Contents 48 pages
Paper Cover 250 gsm Coated art paper Glossy
Contents 115 gsm Coated art paper Glossy
Cover colour 4/4-coloured CMYK
Contents 4/4-coloured CMYK
Perfect binding
No bundling
1 Piece
1 Theme
Delivery in Ireland
Estimated by 13./14.10.2022
Block of sheets 2,53 mm
Transfer print data later
Free print data check
€ 31.81 | € 39.13
Ex. VAT | Inc. VAT plus € 4.84 | € 5.95 Dispatch
Magazines
148 x 210 mm A5 Portrait, Cover pages 4 pages, Contents 48 pages , Paper Cover 250 gsm Coated art paper Glossy, Contents 115 gsm Coated art paper Glossy, Cover colour 4/4-coloured CMYK, Contents 4/4-coloured CMYK, Perfect binding, No bundling, 1 Piece, 1 Theme, Delivery in Ireland, Estimated by 13./14.10.2022, Gutter:Block of sheets 2,53 mm, Transfer print data later, Free print data check
€ 31.81 | € 39.13
Ex. VAT | Inc. VAT plus € 4.84 | € 5.95 Dispatch
Print magazines
Even in the digital world, catalogues and magazines have lost nothing of their value. This is because you are not only presenting your products visually appealing, but your customers also get something "tangible" to touch on the table. At the print24.com print shop you can have catalogues and magazines printed. You can choose from various types of paper and extensive finishing options. Start the configuration of your print data directly online here.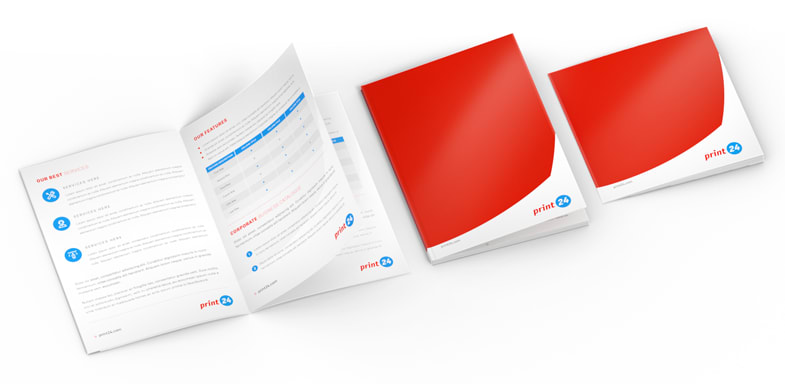 Magazines for all occasions
From medium-sized craft businesses to industrial companies to fashion shops - most companies still rely on product catalogues. This is not surprising, as the catalogue has by no means reached the end of its useful life as a sales channel and remains integrated into marketing measures. The same applies to the magazine. It plays an important role, especially in content marketing, where content can be perfectly distributed in high-quality form and brought to the target group. Here at print24.com you can have your magazines and catalogues printed. You can start and manage the print job conveniently via the web.
If desired, print up to 50,000 magazines at a time
The printing of catalogues or magazines is already possible from one piece. So you can test our service before a large order first and try out for example different variants. At print24.com you can also easily have up to 50,000 catalogues produced per order. Thus our offer is suitable both for private individuals who only want to create a few catalogues from their collections, and for large companies who want to have large quantities of product catalogues printed for their customers. Thanks to the high print quality, magazine printing is ideal for high-quality image material.
Printing magazines in DIN A4 and other formats
If you want to create your magazines, print24 offers you nine different formats, from the handy catalog in DIN A6 to the large-format DIN A4 magazine in landscape or portrait format. A very special variant is the art size format, which deviates from the usual size. For fashion or art magazines, we also recommend square magazines in handy 120 x 120 or large 210 x 210 millimeters.
Of course, you can also create your products as a special format. Note the maximum size of 210 x 297 and the minimum dimensions of 105 x 120 millimeters. Incidentally, the format specification always refers to the closed and processed product.
Create magazines with up to 1400 pages
You are a startup and want to create an appealing magazine for investors or business partners? Then you can print this as a 40-page copy at print24.com. But we can also print large-format and comprehensive art and fashion magazines or manuals for you with up to 1400 pages.
Regardless of the page number, four or six pages are available for the design of the cover. All magazines at print24.com are provided with an adhesive binding or stapling. They offer the greatest possible flexibility and stability at the same time.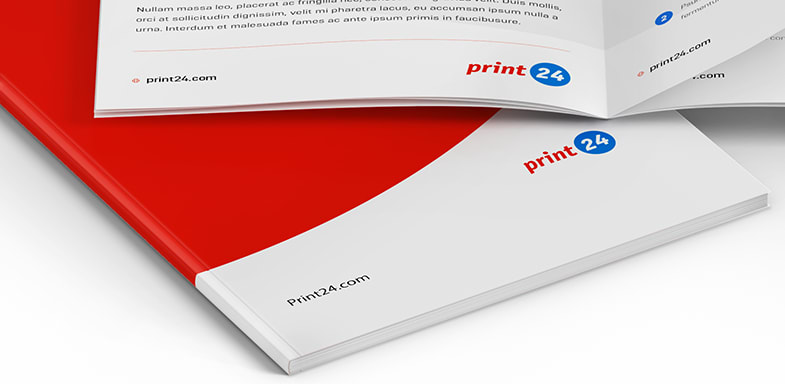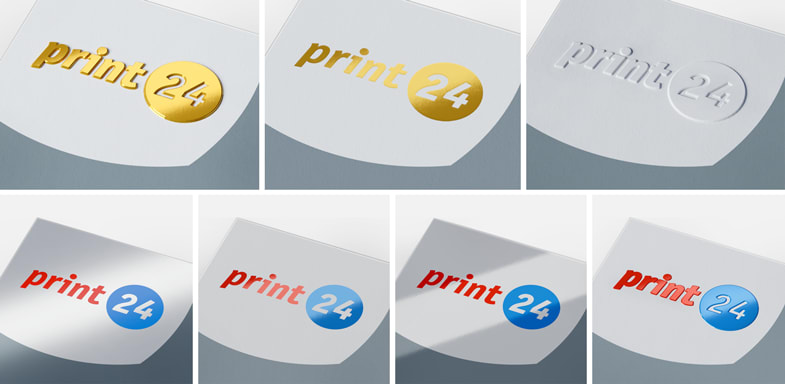 Refinements of the cover pages - magazines will become a real highlight
Covers of catalogues and magazines make a first impression on customers and prospects. This makes it all the more important that the product not only looks good, but is also particularly pleasant to touch. With print24.com you have many different finishing options available for cover design.
If you choose blind embossing, individual lettering on your cover will be embossed. This haptic effect is particularly appealing. Hot foil embossing represents an extension of this finishing form. Here, a foil is applied to the cover, after which selected elements are additionally embossed. However, pure hot foil embossing is also possible. Relief varnish is ideal for highlighting the title of a magazine or catalogue. A lacquer layer is applied to the letters. To emphasise individual elements, a further option is UV spot varnish, which can also be used as a UV surface varnish.
Your refining options are rounded off with the cover lamination. This extra layer on the cover provides extra stability. In gloss, matt or linen texture this form of lamination makes your catalogs even of higher quality.
Various paper refinments can also be combined in our print shop so that you can achieve even more effect. We are happy to assist you in choosing the right option. Just give us a call. We will gladly answer your questions personally.
Design your magazine cover with Pantone
We use the CMYK four-colour process as standard for the content of your catalogues. Graphics, photos and text can be printed in the best possible way. If you want to do without colour, you can also print in black. In both cases you can choose between premium coated art paper in four thicknesses, practical offset paper in three thicknesses and environmentally friendly recycled paper. The bright white recycled paper is FSC-certified and also has the "Blue Angel".
The cover is printed on 250 gsm or 170 gsm strong coated art paper. When printing, you can choose between standard CMYK or black and special colours. In addition to Pantone, lettering or graphics can also be printed in gold or silver. A combination of several special colours is also possible. You can see which options are available directly in the catalog print configuration menu.