Gilets
Better print online!
Have gilets printed or embroidered
When working outdoors, gilets provide maximum freedom of movement for the arms while also protecting against wind and cold. At print24.com, you can have practical work body warmers and lightweight fleece body warmers custom-printed or embroidered with your own design. You can count on both exceptional product quality that is great value for money and on the professional customisation of your garments by one of the largest printing companies in Europe. You can start your order easily and simply right here online with just a few clicks.
Work body warmers are perfect for tradesmen, fitters or plumbers. Our gilets offer excellent freedom of movement, especially for working outdoors. How about equipping your employees with high-quality work body warmers with your company logo or another design of your choice? At print24.com, you can ensure that your company projects a professional external image − with high-quality, uniform workwear. In addition, the embroidered fleece gilets are perfect for employees at trade shows and markets or in shops.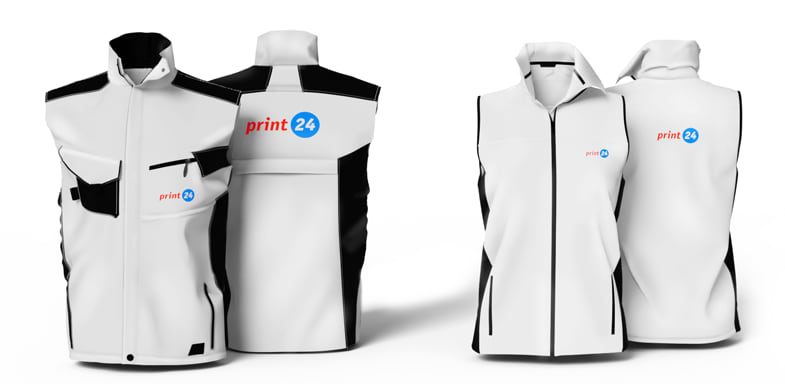 Have high-quality work body warmers printed
The sturdy gilets are made from a blend of cotton and polyester and the edgings are reinforced with tear- and abrasion-resistant CORDURA® polyester. Practical pockets make it easy to stow away small tools or accessories. Reflectors on the front and back increase occupational safety in the dark.
If you opt for the fleece gilets, you can choose a ladies' or men's version. The available colours correspond to the colour combinations of the work body warmers. The easy-care, pilling-resistant fleece is both robust and flexible. The elastic inserts at the sides increase the wearing comfort.
Many different sizes available
The unisex work vests are printable in the sizes S to 6XL.
Sizes XS to 4XL are available for women and up to 6 XL for men's fleece vests.
Work vests
Small, Large, X-Large, XX-Large, XXX-Large, XXXX-Large, 5X-Large, 6X-Large
Fleece vests:
X-Small, Small, Medium, Large, X-Large, XX-Large, XXX-Large, XXXX-Large, (5XL, 6XL Men)
Many colour combinations available
Our work vests are available in different colour combinations like black/anthracite, blue/navy blue, dark green/black, red/black and white/anthracite.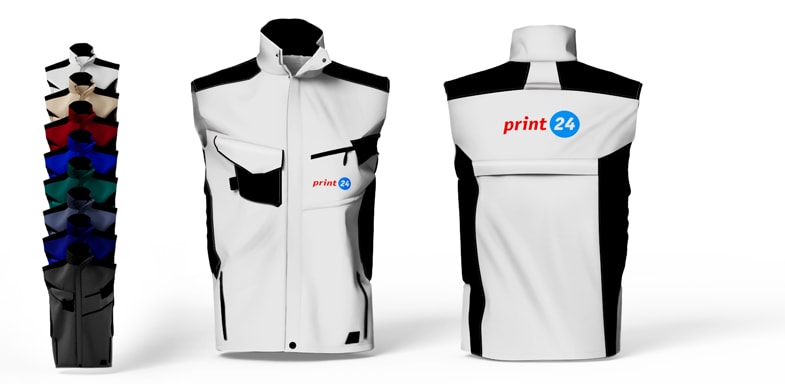 Work vests
Anthracite/Black, Beige/Black, Royal blue/Navy, Dark green/Black, Navy/Navy, Red/Black, Black/Anthracite, White/Anthracite
The available colours of the fleece vests are the same as the colour combinations of the work vests.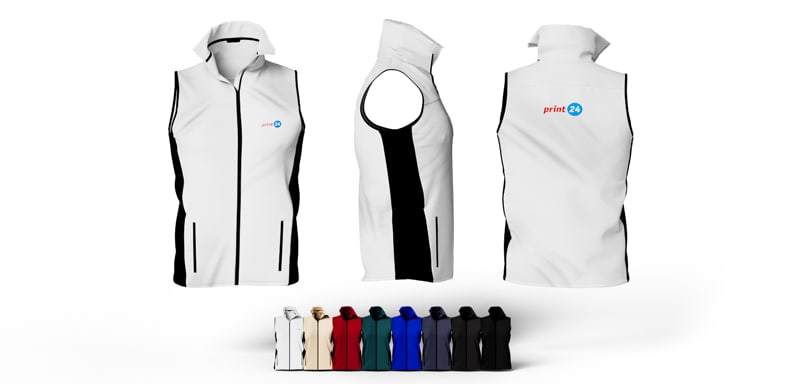 Fleece vests
Anthracite/Black, Beige/Black, Royal blue/Navy, Dark green/Black, Navy/Navy, Red/Black, Black/Anthracite, White/Anthracite
Versatile printing and embroidery options for your body warmers
You can choose between two options for the customisation of your work or fleece gilets at print24.com: embroidery or transfer printing.
We can embroider or print either one or two motifs on the gilets for you. A mixture of printing and embroidery is not possible; you will need to decide in advance on one of these options.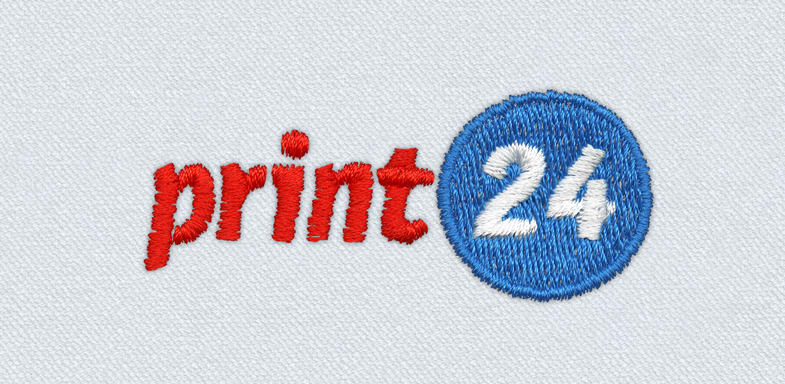 Embroidery
While motifs are applied to surfaces by printing, embroidery enables them to be woven directly into textiles. This particularly durable embroidery, which is also resistant to washing and light, is particularly suitable for heavy-duty clothing, such as workwear. The use of high-quality yarn colours creates colour-fast and noble-looking embroidery designs. At the same time, a unique look and feel is achieved, which makes your clothing look exclusive. If you opt for embroidery, up to 12 different thread colours can be used per design. Please note that you will need to select the Pantone colours when configuring the print job.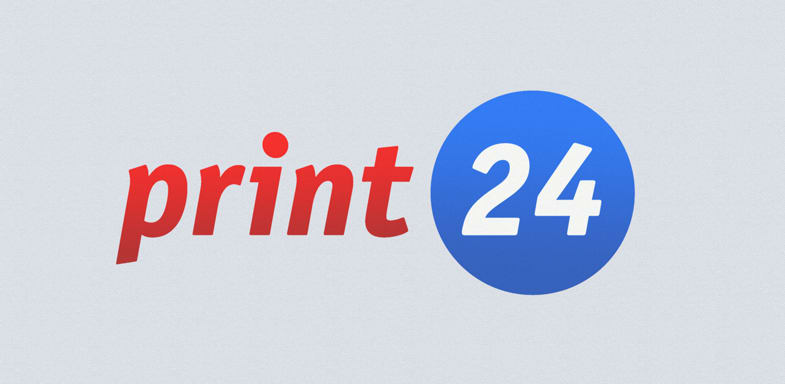 Transfer printing
For printing, we rely on the tried-and-tested digital transfer method. Motifs and fonts are printed in CMYK on a backing paper and then transferred to the fabric with a transfer press. In transfer printing, flat colours as well as the finest colour gradients, for example in photos, can be brilliantly represented. By printing on white transfer film, colours are reproduced perfectly, as the background does not shine through. Furthermore, transfer printing is characterised by high contour sharpness and coverage. A further advantage is undoubtedly the independence of fabric and colour, which is achieved by transfer printing. Regardless of which textiles are printed, the appearance of the print is identical on every fabric.The use of four-colour printing makes it possible to print many different designs onto the body warmers in this way.
Here you can place your motifs
For both gilets variants, there are various areas for placing the motifs on the body warmer. For example, the collar has a print or embroidery area of 80 x 25 mm, and on the chest you have 100 x 100 mm of space for your motif.
Work vests
Transfer printing:
Collar - left or right: 80 x 25 mm
Neck: 100 x 50 mm
Back - centred: 250 x 150 mm
Front - left: 100 x 100 mm
Front - lower left or right: 100 x 50 mm
Embroidery:
Front - left: 70 x 40 mm
Back - centred: 200 x 100 mm
Alternatively, we can embroider or print motifs on the back of the garment in a size of up to 250 x 150 mm.
Fleece vests
Embroidery:
Front - left or right: 80 x 80 mm
Neck: 80 x 50 mm
Back - centred: 200 x 100 mm