Long sleeve shirts
Better print online!
Custom long sleeve shirt printing
Long-sleeved shirts are classified as casual, sporty clothing items worn by both men and women. If you like to design your own clothing, are looking for a new corporate or club outfit, or want to distribute stylish shirts as promotional gifts at trade fairs or events, you can have long-sleeved shirts printed here at print24.com. Careful product selection and state-of-the-art printing technology allows us to offer you excellent textile print products – whether as an individual piece for private use, or up to 2,500 items at a time for your company. Take advantage of print24's expertise and attractive prices when it comes to printing your long-sleeved shirts.
Companies are increasingly focusing on achieving standardised images. But corporate clothing is far from being a uniform. With an individually printed long-sleeve shirt, you'll instead be accentuating the casual yet professional nature of your team. Shirts in your corporate design could be worn at team events or company competitions. Show everyone you're a team and have your long-sleeved shirts printed inexpensively at print24.com!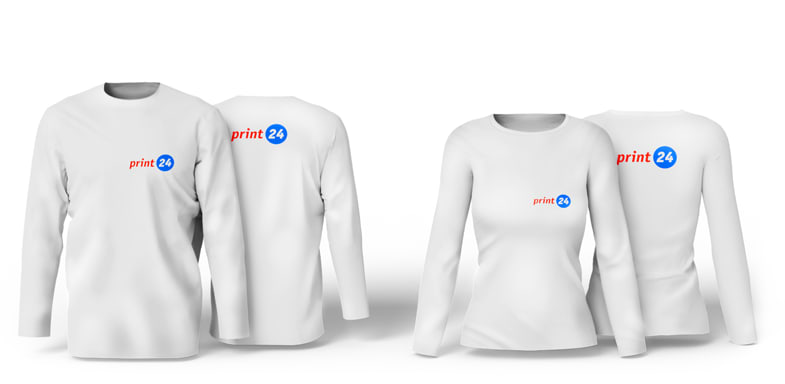 High-quality material for your long-sleeved shirts
We only use high-quality materials to manufacture your long-sleeved shirts. Men's shirts are made of 100% cotton in both the Classic and Premium versions. The Classic version of longsleeves for women uses the same cotton fabric, while the Premium version is made of high-quality interlock fabric. Unlike the men's versions, the women's are slightly fitted.
In order to preserve the high textile and print quality of our printed long-sleeved shirts, they should be machine-washed at a maximum temperature of 30 °C. They cannot be bleached or dried in a clothes dryer. Warm ironing, on the other hand, is fine, as is cleaning with tetrachloroethylene (chemical cleaning).
Possible sizes to choose from
We print long sleeve shirts for men and women for you. Classic and premium women's shirts are available in sizes S to XXL.
Women Classic:
Small, Medium, Large, X-Large, XX-Large
Women Premium:
Small, Medium, Large, X-Large, XX-Large
Classic men's shirts are available in sizes from S to 5XL, premium shirts in sizes S to 4XL.
Men Classic:
Small, Medium, Large, X-Large, XX-Large, XXX-Large, 4X-Large
Men Premium:
Small, Medium, Large, X-Large, XX-Large, XXX-Large, 4X-Large, 5X-Large
Possible colours
Classic longsleeves for men and women are available in white, grey, red, navy, ultramarine and black.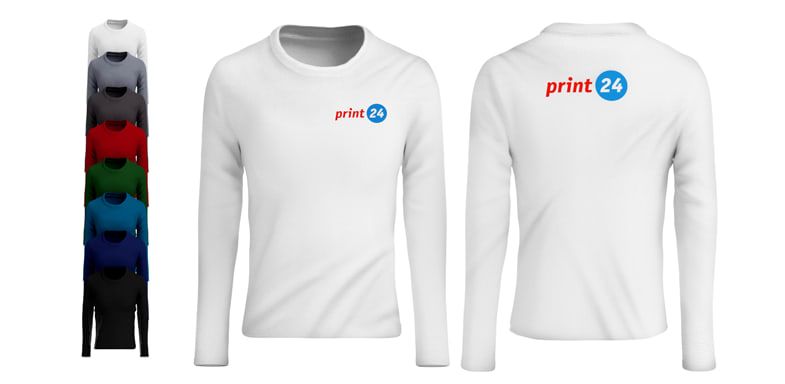 Women Classic:
Ultramarine, Greying, Navy, Red, Black, White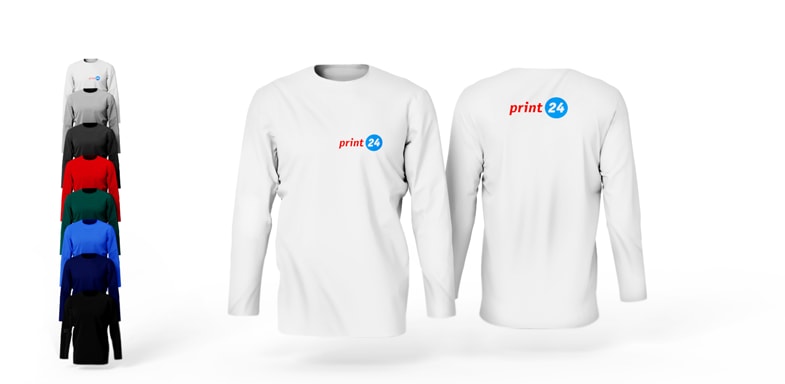 Women Premium:
Blue, Brown, Black, White
We offer premium longsleeves in the colours white, navy/blue and black. In the ladies version, the premium long-sleeved shirts are also available in brown.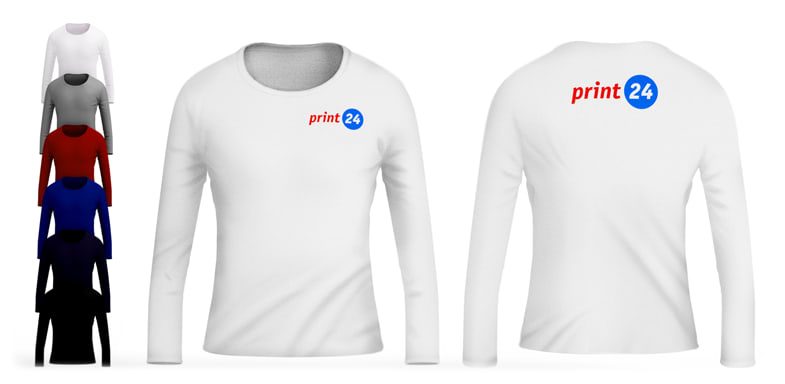 Men Classic:
Ultramarine, Greying, Navy, Red, Black, White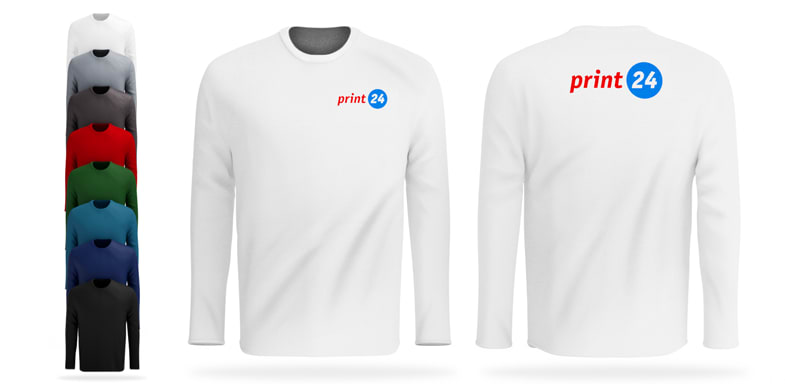 Men Premium:
Navy, Black, White
How we print your long-sleeved shirts
Have your long-sleeves embroidered or printed. When printing you have the choice between digital printing, silk screen printing and transfer printing - learn more about the individual processing methods here.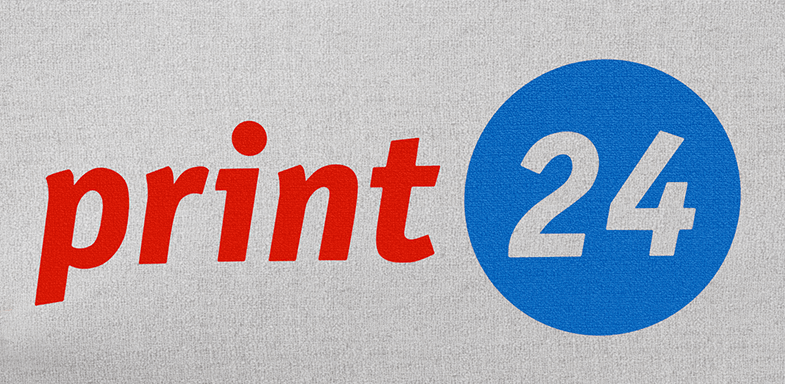 Silkscreen printing
The screen printing process is a real all-rounder among the printing processes. Here the printing ink is printed through a finely woven fabric onto the corresponding textile using a rubber squeegee. The areas that should not be coloured in the final printed image are made colour-impermeable by means of a stencil at the corresponding mesh opening. The direct transfer to the fabric makes the haptics very neutral and, in contrast to alternative printing processes, feels less gummed. This ensures a high wearing comfort which does not affect the fabric feel even after repeated washing and ironing. The screen printing process, which is characterised by a long durability and resistance, produces rich colours with high covering power even on dark textiles. Especially for long runs, this process achieves printing at comparatively low costs. In addition to printing with conventional inks, so-called spot colours can of course also be selected. For example, metallic colours such as gold, silver and bronze are considered exclusive spot colours with a particularly high recognition value. Metallic colours are not created in CMYK but are pure Pantone colours. You should use the following Pantone colours to display these elements: Pantone 871 C (gold), Pantone 877 C (silver) and Pantone 876 C (bronze). Of course, all other metallic colours of the standard Formula Guide and Metallic Formula Guide from Pantone are also available.
Important: To ensure your motifs and text are as effective as possible, the line thickness should be at least 0.5 mm, and the selected font size of at least 11.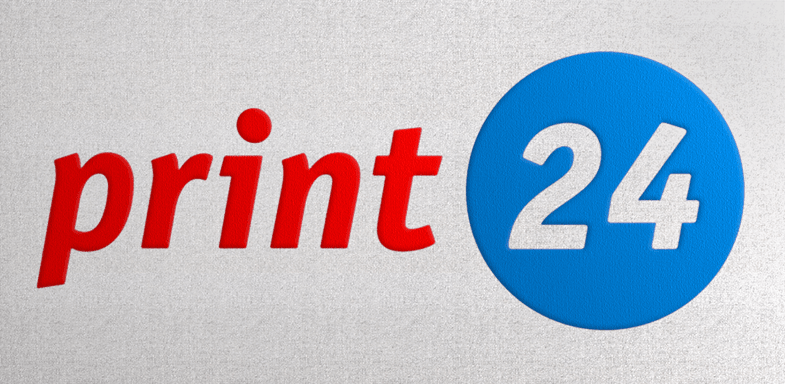 Digital printing
This product uses the modern digital printing, in which relatively large areas can be printed on textiles. In this process without printing form, motifs are printed directly onto the textiles using an inkjet printer. The process makes individual prints possible even for single pieces. Furthermore, many colours and colour gradients can be displayed, since the printing technique is based on the so-called subtractive colour mixing of CMYK. Before we apply the printing inks, each shirt is treated with an "Odourless Fixation Agent". This special spray ensures the fabric's colour stays. Once we have printed your desired motifs onto the shirts, the textiles are dried twice at 160°C for almost seven minutes to ensure the colour sticks properly. Thereafter, no further coating is needed.
The environmentally friendly printing inks are thus applied using the ink-jet process without any screening. Further advantages offered by this technology and the printing inks include an elastic and very soft textile feel, as well as excellent washing properties at 40°C, meaning your prints remain well affixed even after multiple washes. By using this machine for our printing, we avoid any additional screen-making costs.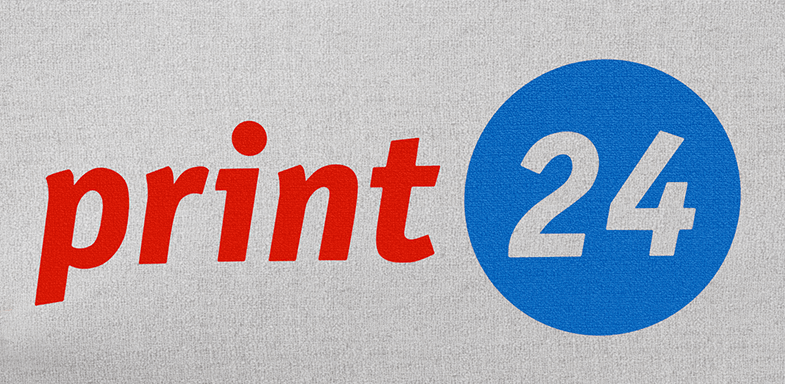 Transfer printing
The product is processed in digital transfer printing. Motifs and fonts are printed in CMYK on a backing paper and then transferred to the fabric with a transfer press. In transfer printing, flat colours as well as the finest colour gradients, for example in photos, can be brilliantly represented. By printing on a white transfer film, colours are reproduced perfectly, as the background does not shine through. Furthermore, transfer printing is characterized by high contour sharpness and coverage. A further advantage is undoubtedly the independence of fabric and colour, which is achieved by transfer printing. Regardless of which textiles are printed, the appearance of the print is identical on every fabric.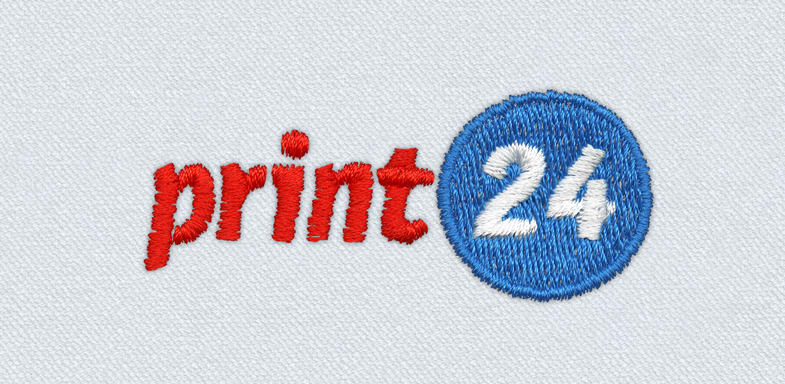 Embroidery
While motifs are applied to surfaces by printing, embroidery enables them to be woven directly into textiles. This particularly durable embroidery, which is also resistant to washing and light, is particularly suitable for heavy-duty clothing, such as workwear. The use of high-quality yarn colours creates colour-fast and noble-looking embroidery designs. At the same time, a unique look and feel is achieved, which makes your clothing look exclusive.
Where can you place your motifs?
Depending on the version you decide to use, you can choose different positions where your slogan, name or other designs will be printed or embroidered. For example, you can choose embroidery on the neck or on the collar.
Silkscreen printing:
Sleeves - left or right: 100 x 80 mm
Neck area: 100 x 50 mm
Back - centred: 300 x 400 mm
Front - centred: 300 x 400 mm
Front - left or right: 100 x 100 mm
Front - lower left or right: 100 x 50 mm
Transfer printing:
Sleeves - left or right: 80 x 80 mm
Neck area: 100 x 50 mm
Back - centred: 250 x 150 mm
Front - centred: 250 x 150 mm
Front - left or right: 100 x 100 mm
Front - lower left or right: 100 x 50 mm
You can also have your desired motif embroidered on the sleeve. Two different motifs are also possible at two different positions on the long sleeve shirts. Please note, however, that different printing methods cannot be combined.
Digital printing:
Front - centred:
Frauen: 260 x 320 mm (S,M), 370 x 498 mm (L), 396 x 498 mm (XL, XXL)
Männer: 396 x 498 mm (S - XXXL)
Back - centred:
Frauen: 260 x 320 mm (S,M), 370 x 498 mm (L), 396 x 498 mm (XL, XXL)
Männer: 396 x 498 mm (S - XXXL)
Embroidery:
Neck area: 80 x 50 mm
Front - left or right: 100 x 100 mm
Front - lower left or right: 80 x 50 mm