Order pads
Better print online!
Order pad printing
Order pads have for decades been a standard at virtually every dining establishment. From restaurants to bars to beer gardens, they're used wherever orders are taken or bills issued. And paper order pads are still highly relevant even in a digital age. They also make effective giveaways at trade fairs or events. Here at print24.com, you can have order pads printed, in top quality and at low online prices. Our modern print shop offers state-of-the-art technology and contemporary printing processes, which can easily create batches of up to 20,000 pads per order.
An order pad at a beer garden or bar is just as essential as the menus or friendly staff themselves. Food and drink requests or telephone bookings can all be noted down in a jiffy. It's up to you which information or tables you wish to print on the pad. For example, you can add a column for order numbers, which can later be entered into a computer system to ensure proper accounting. You can also print a grid for meal categories, so your staff simply have to tick the relevant box, making it easier for them to take orders. If you have any questions about creating a print file or need tips on printing your custom order pads, you are welcome to contact us by telephone.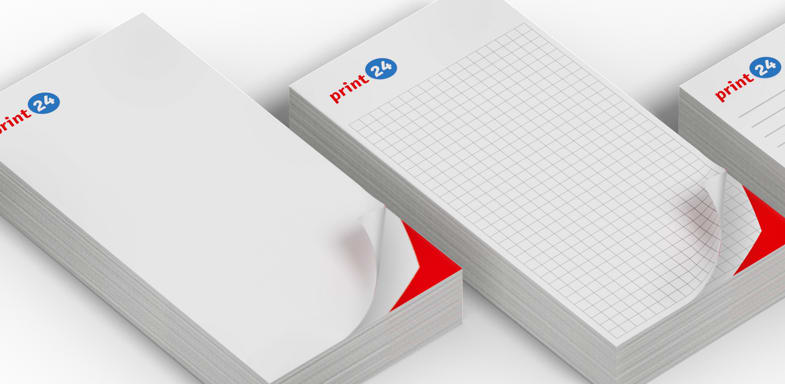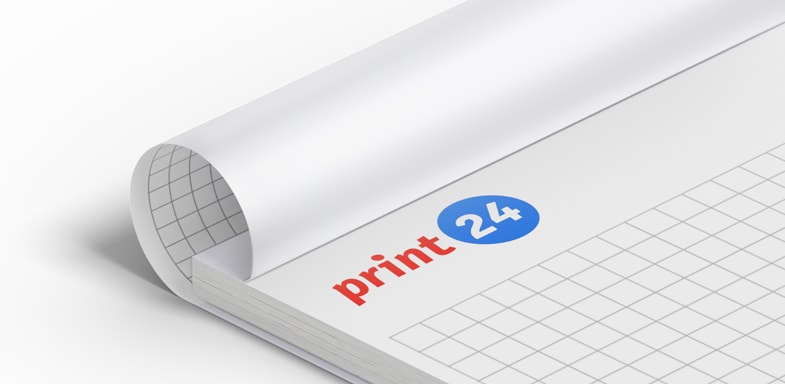 Handy format
First and foremost, an order pad needs to be a hand size and not take up too much space. That's why we offer you pads in 70 x 140-mm format for ordering.
You to choose between 25 or 50 sheets. The order pads are glued at the top and feature grey cardboard backing for added strength. They are printed in portrait format only.
Printer-friendly paper for subsequent processing
We print your order pads on bright white offset paper suitable to use in copiers and laser printers. This is practical if you wish to print out invoices for your customers.
Environmentally conscious customers can choose bright white premium recycled paper with a grammage of 80 gsm. It bears the "Blue Angel" environmental seal and is FSC-certified. With a grammage of 90 gsm, the high-quality offset paper is somewhat more robust.
A variety of printing options for your order pads
Regardless of which paper you choose, you have access to various printing options. We print order pads single-sided only. In addition to the classic black and CMYK printing processes, we also offer special colours, plus gold and silver. With Pantone, you can choose from various special colours. Gold, silver and Pantone can each be combined with black-and-white or CMYK four-colour printing.
You may like to add your logo or the name and address of your dining establishment in the header. Special colours work perfectly here, while tables or forms are classically kept black. Individual elements within the tables, like boxes for prices or table numbers, can equally be printed in colour, making the pad clearer and easier to read. Tailor your pad's colour scheme to your needs.