Photo canvas
Better print online!
Photo canvas printing
It could be said that photo canvases have only really become popular since the digitalisation of photography. But stretcher frames have been around for a long time. They were among the first ever picture frames, and are today still loved by artists who paint the canvases themselves. At print24.com, you can have your photo canvases manufactured professionally and in excellent quality. From printing to frame spanning, our modern print shop takes care of every stage, meaning you can rely on top workmanship and print quality. Start the easy printing configuration process online now, order photo canvases for your home or office and benefit from attractive prices!
You don't have to be an artist to put your favourite picture on canvas as a real "artwork". All you need is your best photo from your most recent holiday or your wedding, a portrait of your grandchildren, or even just a nice snap from your last city break. With a file of your favourite image, you can start the configuration, design your picture, and conveniently order your desired photo canvases. We'll then take care of professional production and short delivery times.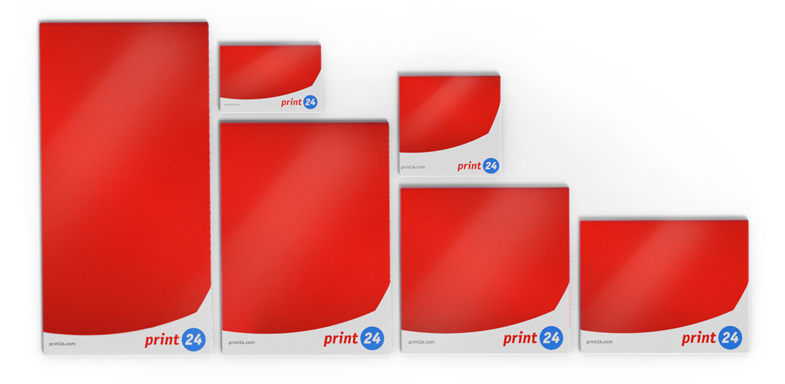 Photo canvases for artists or designers
Photo canvases printed with individual designs or sayings are among the decorative trends. Are you an artist, gallery or designer looking for ways to have your slogans or designs printed on high-quality canvas? print24.com can do just that. If you wish to print multiple photo canvases at a time, that's not a problem either – we can create up to 250 items per order for you.
One decorative alternative is to sit your photo canvas up as a board, rather than hang it on the wall. Not only is this a very striking way to display pictures, it also enables you to swap them around very quickly if need be, without having to change the wall mounting.
Ideal wall decorations for stylish business premises or clinics
Photo canvases are a great way to decorate doctor's surgeries or commercial premises, because you'll be showing you can make your establishment stylish yet individual. You can also choose from your own stock of photos. Photo canvases are very popular at maternity wards in hospitals, where the newborns are often snapped by pros, and the canvases create a cheerful, pleasant atmosphere in the neonatal unit.
Our style tip: Use a shadow box frame for your photo canvases. This "frame for the frame" doesn't need any glass, creating additional visual effects to further accentuate your motif.
Two different designs for your canvas images
At print24.com, you can choose between two types of stretcher frames. The "thin" profile is 20 mm deep, while the "thicker" one is double the depth at 40 mm. Both frames are made from high-quality wood, giving your photo canvases the strength and stability they need. The fact that the canvas is folded over the frame adds dimension to your images, allowing even the smallest format to look more effective. Stretcher frames with a border depth of 2 cm look more subtle.
Photo canvases with a 20-mm frame can be printed in three different formats at print24.com: Two square stretcher frames (300 x 300 mm and 500 x 500 mm) and a rectangular frame providing 300 x 400 mm of space for your motifs. If you go for a 40-mm frame, you'll have the option of choosing between a square format (500 x 500 mm) and three rectangular formats, including the particularly effective 400 x 1,000-mm frame size.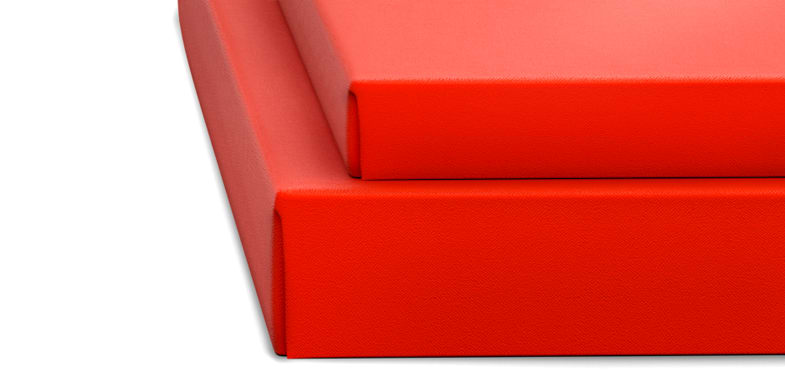 The photo-canvas manufacturing process
A photo canvas consists of a stretcher frame and a printed canvas. The frame itself is assembled from four strips wedged together, which are usually the only things holding it in place. The mounted, printed canvas provides added strength. In paintings by old masters, the canvas used to be nailed into the frame strips. Today, staplers are normally used.
Once the canvas has been mounted, it remains in the stretcher frame. This is what distinguishes photo canvases from conventional clip-on picture frames, which allow you to change the photo. Their unique structure makes them special print products and popular photo gifts. Because a photo canvas with your favourite image is, after all, truly unique!
How we print your photos on canvas
As one of the largest printing companies in Europe, we have extensive know-how for many different print products. Thanks to our modern production facility, we can also print your canvases in excellent quality. For printing we use high quality white canvas. This material is characterised by its robustness and a very pleasant colour reproduction. At print24.com, we rely on the proven 4/0 CMYK four-colour printing process. This makes it possible to print photos as well as graphics or drawings on the canvas.
Processing after printing
When creating your print file, please make sure every side has a bleed. Please also bear in mind that, depending on frame type, two or four centimetres of each side will be folded over the frame, not cut. This creates a more harmonious overall look. All photo canvases are delivered by print24.com without a mounting bracket, giving you maximum flexibility as to how you affix your frame to the wall. One decorative alternative is to sit your photo canvas up as a board, rather than hang it on the wall. Not only is this a very striking way to display pictures, it also enables you to swap them around very quickly if need be, without having to change the wall mounting.