24h delivery
Print better online!
How does 24h delivery work with print24?
Shortly before an event or an advertising campaign, time often becomes tight. Then it's good if you can rely on your service providers. With print24.com you can choose 24-hour delivery for selected products.
This means that you configure your print product, order it and we take care of the printing as a priority. To do this, we need your print-ready data by the data deadline of 09:00. If problems arise during the print data check after 09:00 noon, we cannot guarantee next-day delivery. Orders placed on weekends (Saturday and Sunday) will be delivered on the second working day after the weekend.
After accelerated completion, your print products will be delivered to your desired address within 24 hours. This means you can start using flyers, leaflets or brochures the very next day. Whether 24-hour delivery is possible will already be shown to you in the product configurator. If you would like this service, simply select it. Then everything will take its course and our shipping partner and we will do our best to ensure that your products reach you as quickly as possible.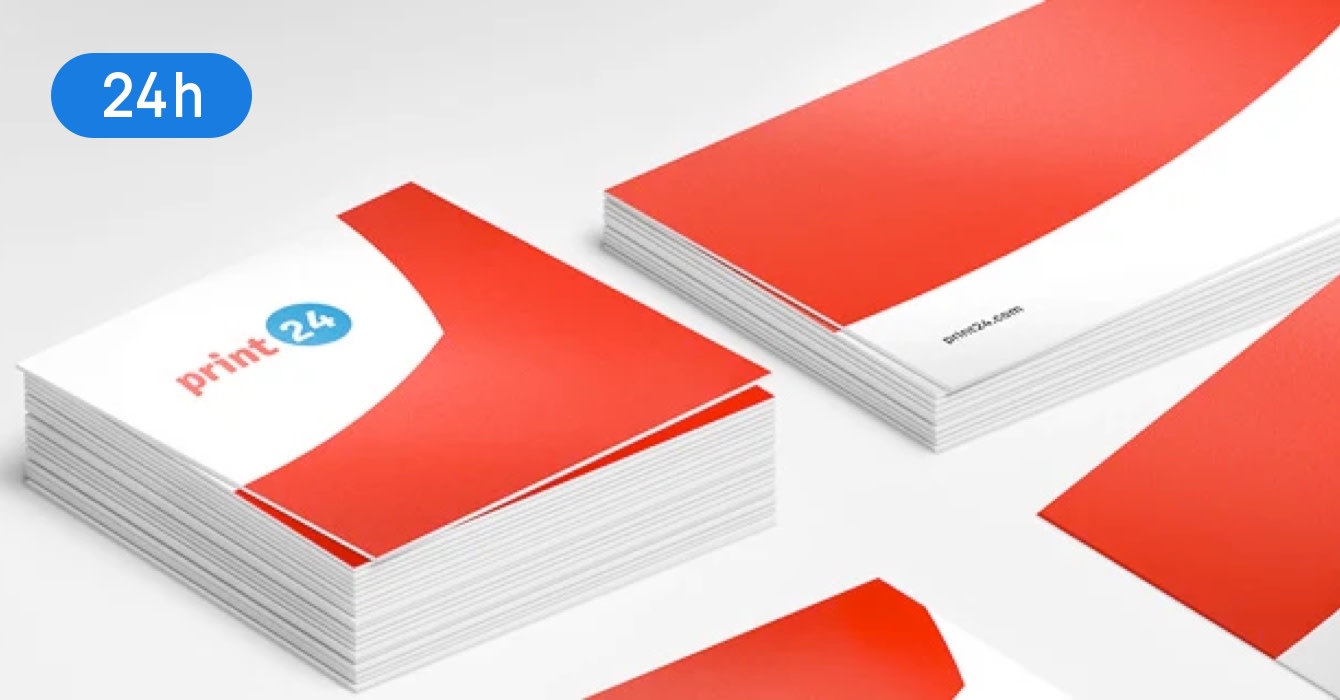 DHL-Express - the reliable partner for premium shipping
With DHL-Express, the products you order are collected from our print shop and prepared for rapid onward transport. Thanks to smooth and sophisticated logistics, you will receive your order within 24 hours of completion, i.e. on the next working day. We have been working with DHL Express for many years and appreciate the high service quality and reliability of the shipping service provider. Especially with time-critical orders, trust in the partner's service is indispensable.
Climate-neutral printing and faster delivery
With print24.com you can not only have your print products delivered by the next working day, but also print in a climate-neutral way. In order to make our print products climate neutral, we work together with the organisation ClimatePartner. Our partners calculate the CO2 footprint of our products for us. On this basis, the CO2 emissions of the articles you order are determined. With each order, you can see the amount you are contributing to support forest reforestation projects that serve to offset the CO2 emissions. We have decided to support a drinking water project in Mozambique and a reforestation project in Colombia with our contribution to climate protection via ClimatePartner.