Packaging
Print better online!
Individual packaging ideal for shipping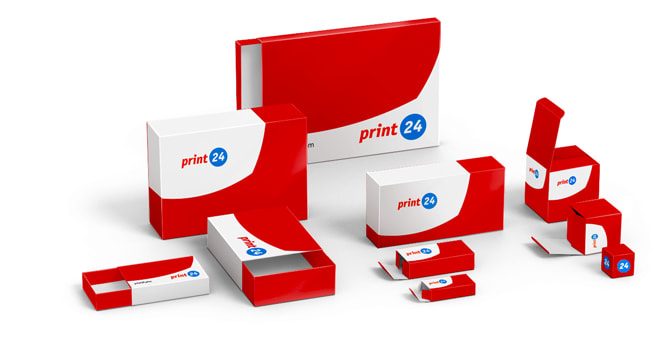 Print customized packaging ideal for shipping your products, as well as promotional materials such as postal boxes and cardboard envelopes, at low prices with print24.
We deliver folding boxes up to a print run of 50,000 pieces. Taking into account the format and a maximum weight, these can be shipped very cost effective.
For example, the cardboard envelopes are ideal for sending printed matter such as magazines or brochures due to the available formats and the simple closure. Individually printed, these protect the content and enhance it visually.
Practical classics of individual packaging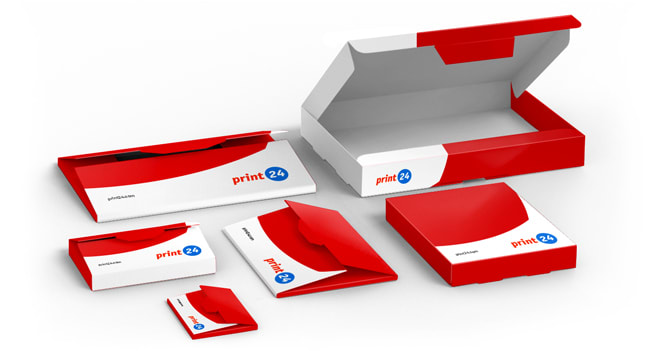 From print24 Individually printed folding boxes and sleeve boxes are practical packaging classics made of high-quality chromo cardboard.
The folding boxes from print24 are one-piece packages that can be opened on two sides. The sleeve boxes consist of an inner and an outer part, which are pushed into each other.
Both the folding cartons and the sleeve boxes are available in different formats and with different finishes, so that you can have print24 print the ideal packaging for almost any application individually.
Food, packaged appetisingly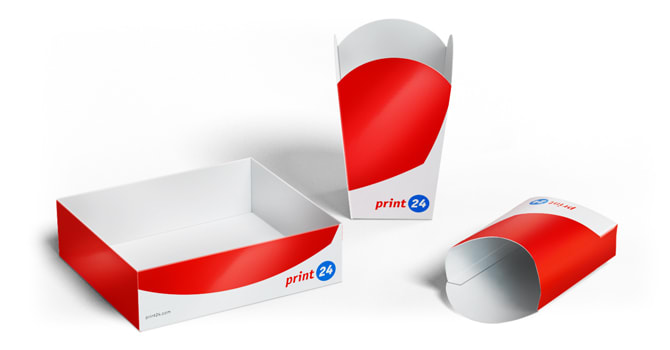 Food packaging such as popcorn boxes, fries boxes or snack boxes can be printed cheaply at print24.
Our French fries boxes in various sizes are suitable for French fries, kebab meat or other fast and street food products. The coated inside is food-safe and wet-proof.
The popcorn boxes should not be missing in any cinema and are also suitable for nuts, roasted almonds, crisps or other nibbles.
The snack boxes are equally suitable for fresh and delicious sushi, for fruit, organic vegetables or pastries.
Attractive packaging for shops or exhibition stands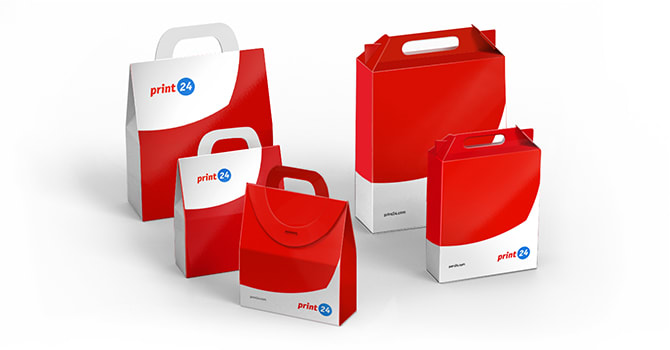 With gable boxes or folding boxes with handle, individually printed by print24 in your design, you can package your products, samples or information material in an appealing and practical way.
Made of sturdy and high-quality chromo cardboard, individually printed and optionally finished, they are the ideal packaging, which emphasizes the high quality of the contents and at the same time expresses a high appreciation of the opposite.