Printing Products
Print better online!
High quality business equipment professionally printed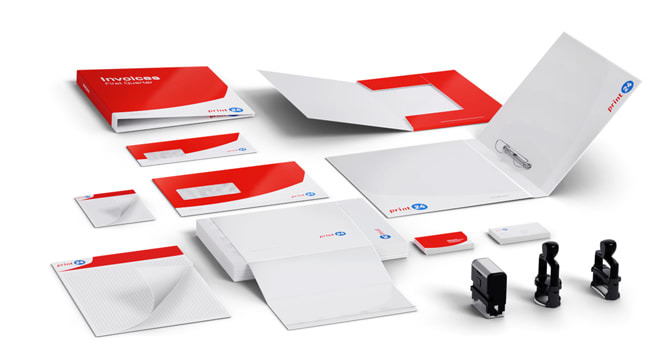 As a company founder, medium-sized company or large company - at print24 you can conveniently print folders, notebooks, stationery, envelopes, presentation folders, stamps, business cards and many other printed products for your office equipment.
Lightning-fast online calculation, high-quality papers, exclusive finishes, special colours and special formats at top prices make print24 the reliable partner for printing your office equipment in the corporate design of your company. By the way, if you are internationally active, we deliver Europe-wide!
Cheap advertising material for maximum attention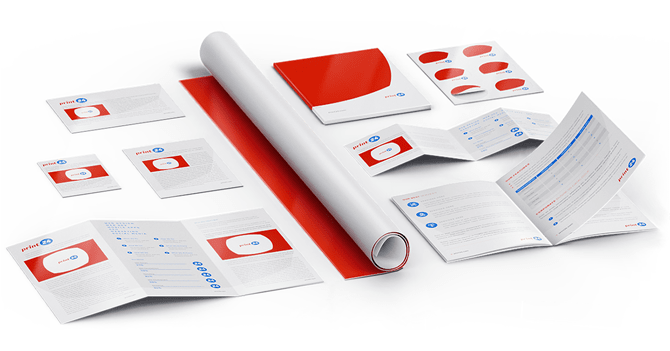 You achieve maximum attention for your event or your product with cheap advertising materials, printed at top prices at print24.
We offer you classic advertising materials such as stickers, brochures, flyers, catalogues or posters in countless formats, various papers, materials, finishing for every desire and of course with special colours and in special formats that are as individual as your product or event.
With our fast delivery times, extremely low prices and international shipping, your advertising campaign will be a complete success - even across Europe.
Books with Hard- and Softcover starting at 1 run
Hardcover and softcover books, perfect binding or sewn-binding, print at top prices at print24, starting at 1 run! The large range of different formats, envelopes, individual special formats, small and large print quantities makes print24 the ideal partner for hobby authors, self-publishers and publishers.
Despite low prices and extremely fast delivery times, printed books at print24 meet the highest quality standards - even bookmarks and headbands as well as tailbands.
Individual needs at super low prices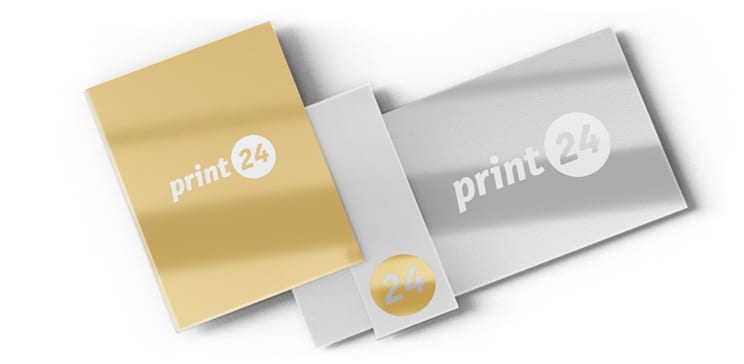 In addition to the usual standard formats, print24 offers you the option of printing individual print products in special formats. For the majority of our printed products, we offer you the option "special format", which allows you to specify individual dimensions for your printed product.
The Spot Colours option lets you choose your own spot colour from a wide range of Pantone colours. For a particularly exclusive look of your print products, print24 also offers the option of printing gold, silver and bronze colours.
Perfect protection, metallic shine and convincing haptics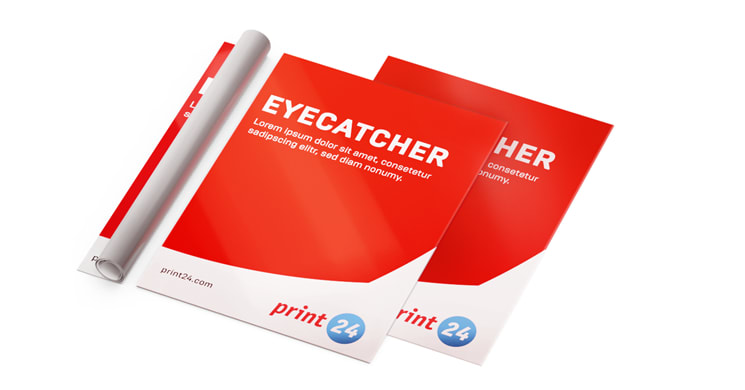 In cellophane coating, a very thin film is applied to the printed product. Your products are not only refined, but are also more resistant and thus longer lasting. Depending on your requirements, this film will then achieve a shiny or matt effect. Additionally there is the possibility to choose a matt special foil with a velvety or a linen structure-like surface.
Using "digital hot foil", a wafer-thin foil is applied to the previously defined elements by heat and pressure. This can take place partially and on glossy art paper over the entire surface. Depending on the used film, different effects are achieved. We offer high-gloss metal foils in gold, silver or copper.
Brilliant effects for your printed products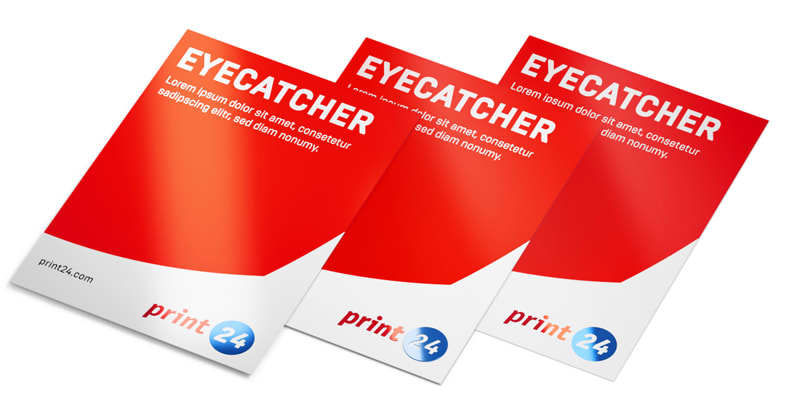 Finishes such as UV varnish or relief varnish create brilliant effects on your printed products. The UV surface paint is an additional layer of varnish, which creates glossy and perspective effects. UV varnish can be applied over the entire surface or partially (UV spot varnish). The paintwork not only produces outstanding high-gloss effects, the product is also resistant and thus protected from scratches.
The UV spot varnish produces glossy and perspective effects, but the varnish is only applied partially, i.e. to individual motifs, logos or lettering.
The relief varnish offers both optical and haptic an outstanding experience. Similar to embossing, you can feel the relief, but it leaves no visible texture on the back of the product. The relief varnish is used to make individual elements such as lettering or ornaments haptic.
Impressive effects you can feel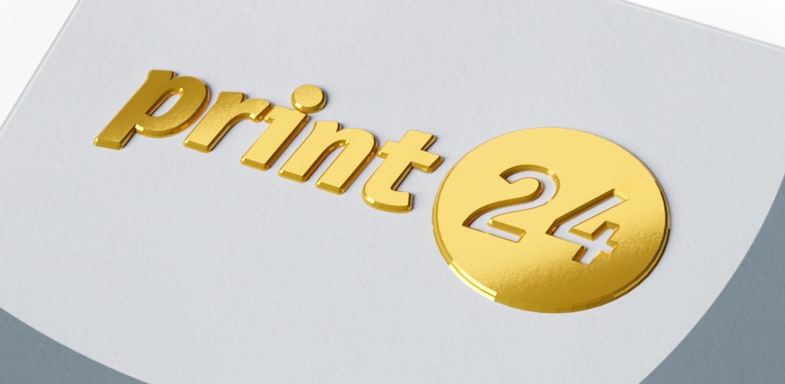 Different imprints provide your printed products with additional haptic effects. With blind or relief embossing, you can highlight individual motifs, logos, ornaments or fonts on your printed product by deforming three-dimensionally.
In hot foil stamping, a transfer film is applied by heat and pressure to the predetermined areas. Depending on the film used, you will achieve different effects, such as metallic shine through metal foils in gold, silver or bronze / copper.
Hot foil relief embossing combines blind embossing and relief embossing. Foil is applied to the surfaces to be finished, in addition the corresponding points are embossed upward.
The ideal method for run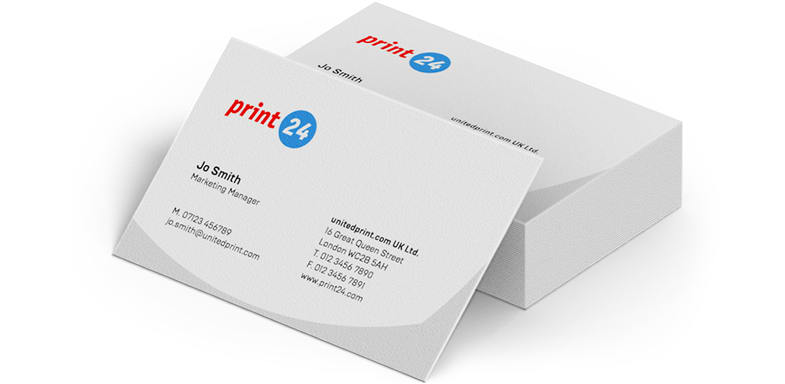 With digital and offset printing, print24 offers the ideal printing process for both small and very large runs.
In offset printing, printing plates are used as an intermediate carrier, from which the print motif is indirectly transferred to the paper. Due to the resulting installation costs, offset printing is only particularly cost-effective at longer runs.
In digital printing, the print motif is applied directly to the substrate without the use of intermediate carriers. This can be printed particularly cheap by digital printing, especially single or small runs.
Fast delivery options for urgent orders
For urgent orders print24 offers different delivery options. In addition to express and priority deliveries with significantly reduced delivery times, print24's overnight service offers you the option of receiving your print products the very next business day. The "Saturday delivery" option also makes it possible to arrange the delivery of your printed products on a Saturday.