Gym bags
Better print online!
Have gym bags printed
Sports teams with a uniform appearance make a highly professional impression − and this includes their gym bags. At print24.com, you can have high-quality team or kit bags custom-printed with the design of your choice and kit your team out perfectly. If you wish, you can start your print job right here online and configure your print file easily with just a few clicks.
Whether you have a football or handball club, or a basketball or hockey team if you want to equip your club with high-quality, customisable sports bags, print24.com is the perfect service provider for you. You can have us print player names, logos or club emblems on the bags in excellent quality. At the same time, you can count on the outstanding quality of the materials used.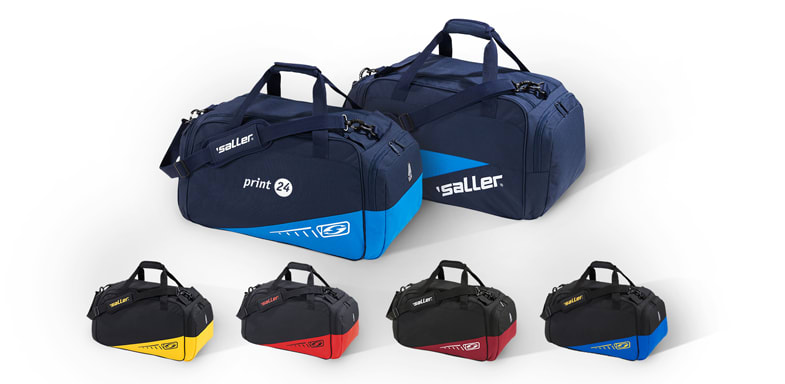 Customise kit bags or team bags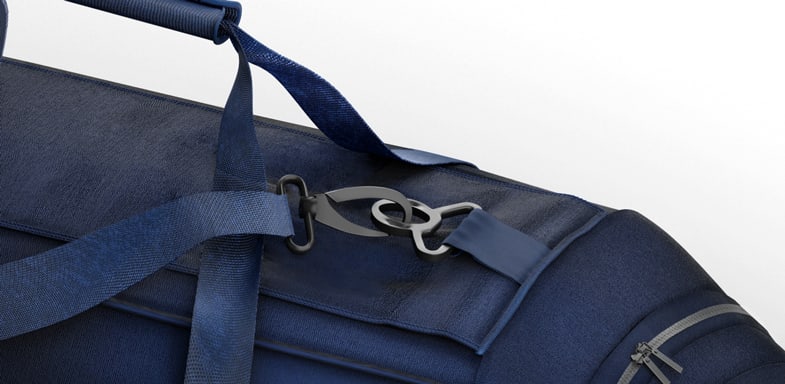 The high-quality sports bags are the perfect complement for jerseys and sports equipment. For the printing, you can choose between two types of bags at print24.com, both of which are made of sturdy 600D polyester.
The practical black kit bag is ideal for team members to stow away their jerseys, shoes and other sports equipment. This fold-out bag has two large compartments and a mesh cover. The bag contains practical straps for securing sportswear and equipment. Thanks to the convenient shoulder strap, the kit bag can be carried comfortably.
If you choose the team bag, you can be very flexible when it comes to storing your sports gear. The main compartment of the bag can be packed with sports shoes, clothing or other accessories. In the two small, side-mounted pockets, smaller items can be safely stowed away.
Lots of storage space and a large selection of colours
Measuring 700 x 490 x 250 millimetres, the jersey bag is very handy and stylish in its plain black. This makes it suitable for both sportswear and streetwear.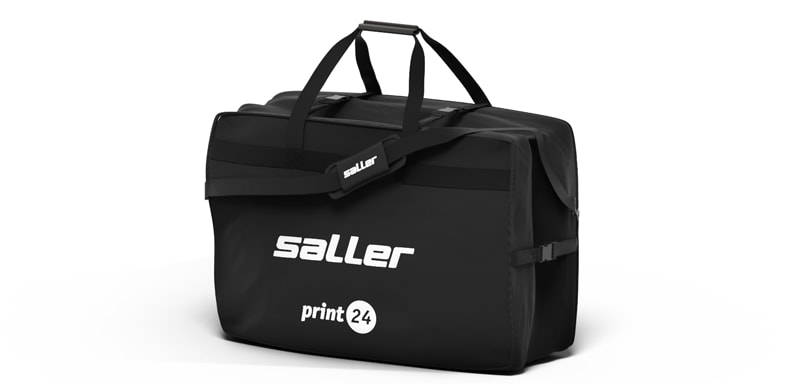 Measuring 610 x 310 x 320 millimetres, the printable team bag is available in five different colour versions: wine red and black, orange and black, light and dark blue, black and yellow or black, blue and yellow. Thus, you can choose gym bags with colours to suit your club or kit colours.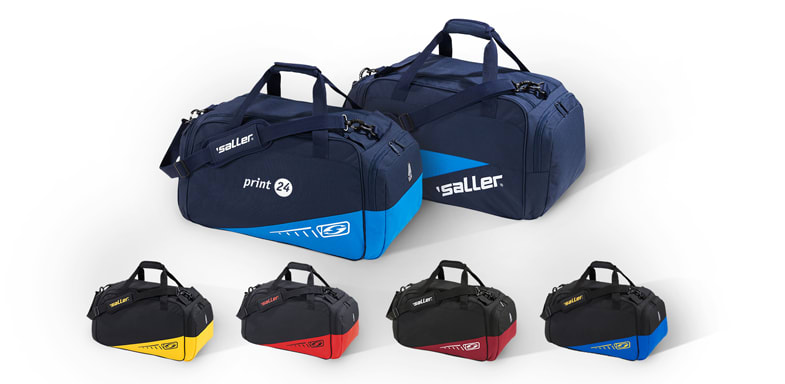 High-quality flex film printing for your gym bags
For the customisation of your team or kit bags, we use tried-and-tested flex film printing. In this way, we can print your club logo, the club emblem, the name of the player or another motif in white on the front of the bag. Flex film printing is a transfer printing process in which the print motif is "transferred" to the textile using a carrier material. The flex foil used for flex foil printing consists of a carrier foil, a coloured foil layer and a layer of hot melt adhesive.
The desired motif is cut from the pre-dyed foils and "welded" to the textile by heat. With flexo foil printing, a wide range of colours is possible and the transfer process used makes it possible to work with absolute ink coverage.
Another advantage is the long durability of this durable and tear-resistant print. We would be happy to help you further if you have any questions about the design or the creation of the print file. Simply get in touch by email or give us a call.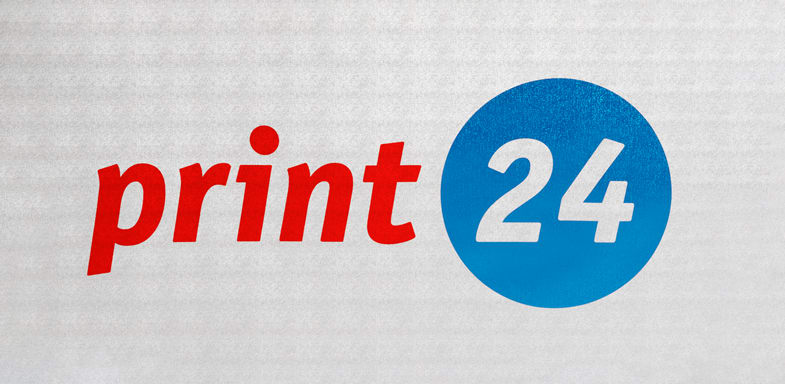 Plenty of space for your motif
With the jersey bag you can have your print motif printed in the centre of the front.
Front - centred: 280 x 80 mm
With the printable team bag you can place your print motif centred on the front.
Front - centred: 250 x 120 mm