Floor sticker
Better print online!
Floor sticker printing
Floor stickers are very efficient advertising tools that can be employed in a variety of ways on smooth floors. At print24.com, you can have your floor stickers professionally printed. As well as our standard formats, you can also choose from free-form or special formats. If you already have your print file to hand, then you can configure the printing of your floor stickers online with just a few clicks. You can order just one sticker, or more, at print24.com.
There are many ways to draw attention to your services, business or special offers, for example, with sandwich boards or advertising banners. But no form of advertising is as effective as the floor sticker. With this advertising medium, you can draw customers who've walked into a shopping arcade to your retail outlet or lead trade show visitors to your stand. In the same way, you can also use floor stickers to draw attention to your current offers or to achieve brand penetration.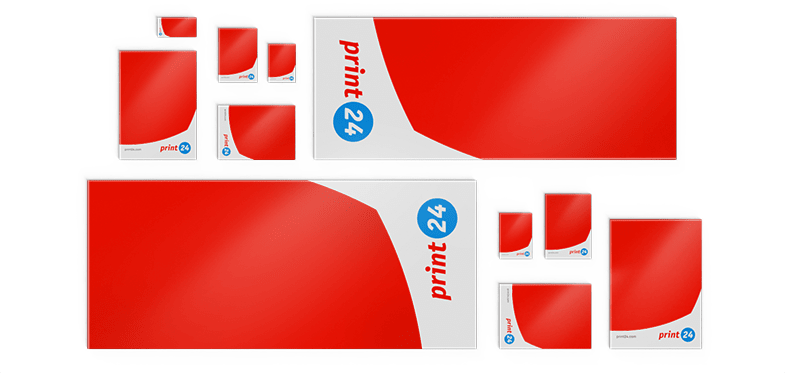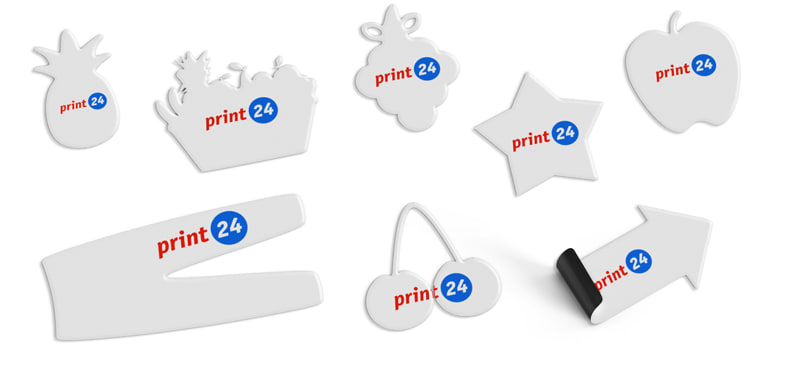 Various standard formats, free-form and special formats also available
We can print your designs on floor stickers in various standard formats. You can have your floor stickers printed in any size ranging from our small formats, which start at A4, right up to B1. To offer maximum flexibility, special formats are available. You can set the measurements anywhere within the size range 210 x 210 mm to 1,300 x 3,000 mm.
And our free-form formats offer you even more creative freedom, allowing you to have highly individual floor stickers printed. You just need to stay within the standard measurement range of 210 x 297 mm to 1,300 x 3,000 mm. Under the fact sheet link, you can find a variety of freely scalable PDF-templates with different motives (shoe print, circle, arrow, speech bubble, cloud).
Flexible floor stickers for all smooth floors
At print24.com, we print your designs on high-quality floor stickers made of 0.2-mm-thick PVC film. The material is fire protection certified in accordance with DIN EN 13501-1 and is perfect for your floor advertising. The adhesive is applied in dots, allowing you to lay your floor stickers without bubbles forming. And repositioning is no problem, making this advertising technique perfect for short-term and spontaneous promotions. In addition, you have some flexibility in your choice of floor area for your advertising stickers because these products adhere to any smooth flooring. So you can attach your advertisement to tile or marble, or to PVC.
The anti-slip surface, which is in accordance with DIN 51130, Classification R 9/V, IFA, ensures the safety of your visitors. Cleaning these robust PVC floor stickers will cause you no problems; these products are easily washable.
If you have any questions about floor stickers, please contact us. Whether it is over the phone or by email, we are at your disposal!
Print floor stickers in UV direct printing
We print the floor stickers according to CMYK in UV printing. This gives you a lot of freedom when it comes to the choice of motif. Whether graphics, photos, slogans or logos. In this process, the ink is cured by ultraviolet light and forms a solid ink layer. The dried ink then has a slightly satin finish and is reminiscent of laminated material. This gives the ink greater strength and better protection against yellowing. UV direct printing does not require any thinners or solvents and is therefore a more environmentally friendly printing technique.
When creating the print file for your floor sticker, it is important that text and images are positioned at least 1.5 mm from the edge and that there is a bleed of 3 mm. For free-form formats, please create a vector path in your print file. This shows the cutting line. For all other specifications, please see the appropriate data sheet. This can be found in the product selection area of the configuration menu, next to the product name "Floor stickers"