Twin-Wall Posters
Print better online
450 gsm PP Bubble Board (2.5 mm) corrugated structure
Transfer print data later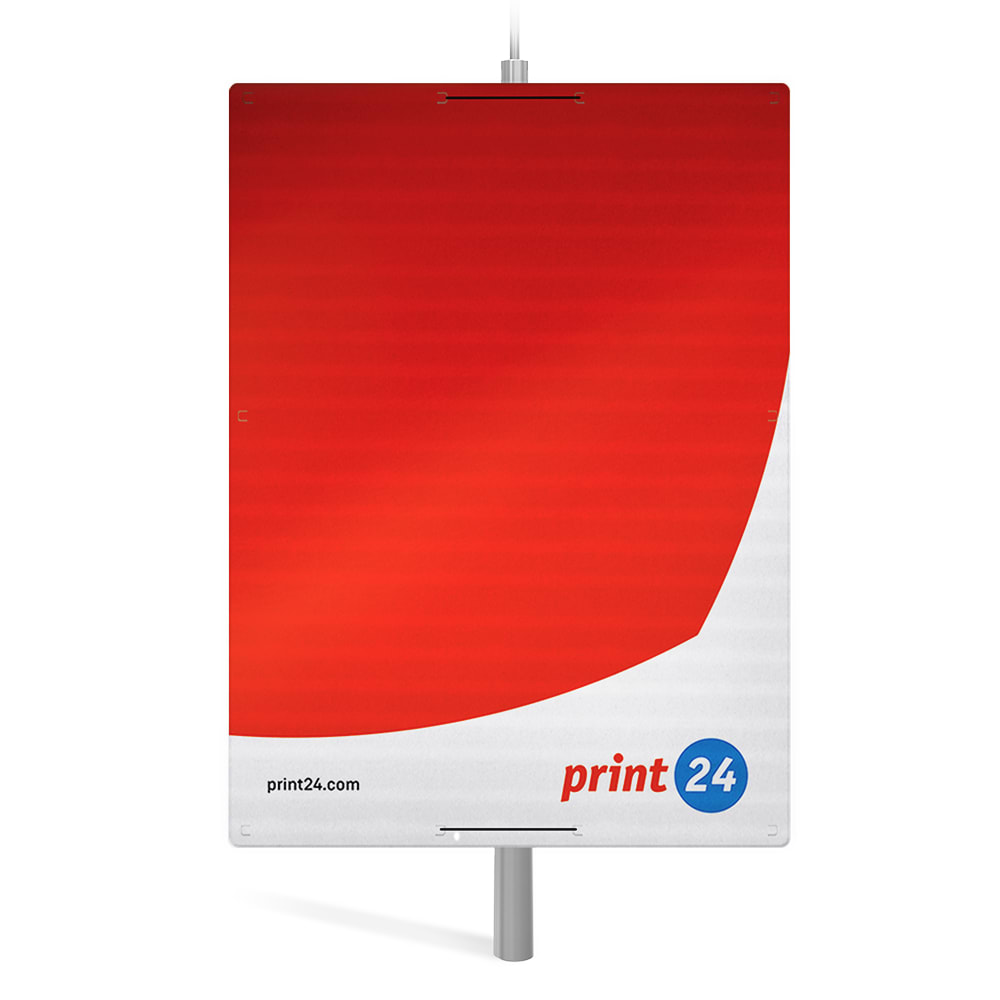 Twin-Wall Posters
420 x 594 mm A2 Portrait
4/0-coloured CMYK
450 gsm PP Bubble Board (2.5 mm) corrugated structure
Print
1 Piece
Lamination
Front page Glossy
1 Theme
Delivery to Ireland
By Monday, 07/02/2022
Transfer print data later
Free print data check
Twin-Wall Posters
420 x 594 mm A2 Portrait, 4/0-coloured CMYK, 450 gsm PP Bubble Board (2.5 mm) corrugated structure, Print, 1 Piece, Lamination, Front page Glossy, 1 Theme, Delivery to Ireland, By Monday, 07/02/2022, Transfer print data later, Free print data check
€ 2.90 | € 3.57
| € 4.84 | € 5.95
Have twin-wall posters printed
If you want to advertise an event or need a simple and efficient signage system for events or elections, corrugated plastic posters are the perfect product for you. At print24.com, you can have your designs professionally printed onto corrugated plastic posters. We can create up to 2,000 posters per order for you. Your print job can be configured right here online with just a few clicks.
Anyone driving through a city before an important election will inevitably encounter corrugated plastic posters. The light and, at the same time, robust posters hang on lampposts or street signs and advertise the parties' candidates. However, corrugated plastic posters can be much more than just election posters; they are perfect for advertising events such as circus performances or large fairs.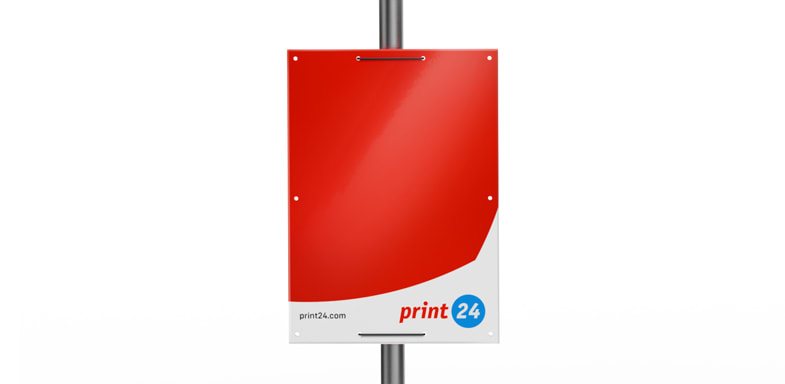 Classic formats in portrait or landscape format
We print your twinwall posters in a variety of formats. The smallest poster starts at 297 x 420 mm DIN A3 and our largest simple poster is 700 x 1,000 mm DIN B1. Of course, you can choose between the classic DIN A1 format with dimensions of 594 x 841 millimetres and the larger DIN A0 format with dimensions of 841 x 1,189 millimetres.
We also offer the following double DIN formats: 1,188 x 841 mm double DIN A1, 1,682 x 1,189 mm double DIN A0 and 1,400 x 1,000 mm double DIN B1.
All poster formats can be printed in both portrait and landscape format.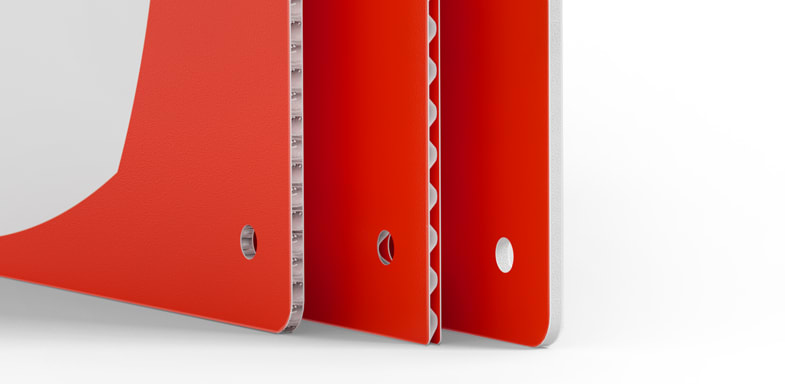 Robust material for maximum durability
For your corrugated plastic posters, we use tear-resistant, recyclable boards made of Akylite polypropylene. They have a thickness of 2.5 mm and a weight of 450 gsm. You can choose between honeycombs and corrugations for the internal structure. This robust material is suitable for outdoor use and is weather-resistant for around three to four months, depending on the weather conditions.
Our corrugated plastic posters are therefore perfect for temporary outdoor advertising.
If you have any questions about the material or regarding alternatives, please feel free to give us a call or get in touch by email.
Easy and quick to attach
Depending on how the posters are to be fastened, you can opt for a 4-fold corner punching or a 10-fold punching with 5 mm holes each. As for accessories, we offer suitable cable ties in bundles of 100, 500 and 1,000 pieces. With a width of 4.8 mm and a length of 370 mm they are suitable for most lantern posts or thinner trees. With the colour "Nature", they do not distract from the motif on the poster.
Save the time-consuming process of joining two posters by opting for one of our double-DIN format corrugated posters. To mount, simply fold the posters in half, place them around a pole or tree and connect the two opposite sides with cable ties. That's it! One step and time saved!
How we print your Akylite posters
At print24.com we rely on the proven 4/0-CMYK with UV direct printing. In this process, the ink is cured by ultraviolet light and forms a solid ink layer. The dried ink appears slightly satin-finished and resembles laminated material. This increases its strength and provides better protection against yellowing.
UV direct printing requires no thinners or solvents and is, therefore, a more environmentally friendly printing technique.