Card holders
Better print online!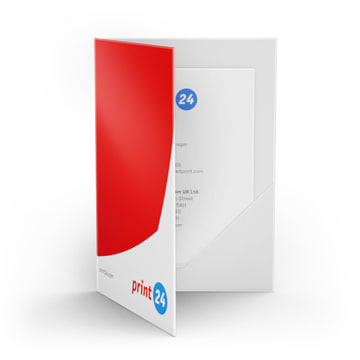 Card holders
Double-sided
Classic card case (Slit on right)
300 gsm Coated art paper Matt
4/4-coloured CMYK
Classic card case (Slit on right)
Die cut
100 Pieces
1 Theme
Delivery in Ireland
Estimated by 05./06.09.2022
Transfer print data later
Free print data check
Card holders
Double-sided , Classic card case (Slit on right), 300 gsm Coated art paper Matt, 4/4-coloured CMYK, Classic card case (Slit on right), Die cut, 100 Pieces, 1 Theme, Delivery in Ireland, Estimated by 05./06.09.2022, Transfer print data later, Free print data check
€ 130.22 | € 160.17
| € 4.84 | € 5.95
Have card holders printed
In everyday life, cards play an important role for each of us. Whether room card, customer card, credit card or key card, the handy plastic cards are important for payment or identification. With a card cover made of paper these cards are well protected. At print24.com you can have these high-quality paper holders printed, e.g. with your logo or your advertising message. Several designs are available for selection.
This advertising media can be used by your customers as hotel key card holders or as attractive packaging for voucher cards, gift cards or tickets. We create and print your card holders in formats that are suitable for all standard and business card sizes. Five different versions are available.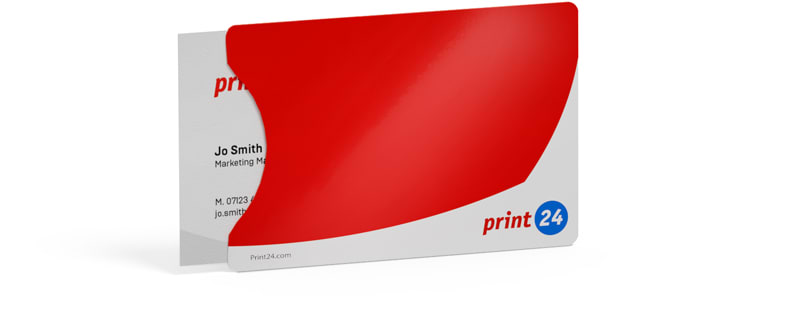 Have card holders made in different designs
The Classic card holder is the simplest standard version. The cover is opened and the card is inserted into a slot on the right side. This product is very suitable for voucher cards. With the variant "slipcase" you get a perfect sleeve for the voucher or gift card. In addition, you can choose a card cover to unfold with pocket in portrait or landscape format as well as with two pockets, e.g. for two keycards or customer gift cards.
All cards can be designed full page and printed accordingly. After printing, your card sleeves are punched and grooved. All sleeves (except the Classic cards) are additionally glued. In order to save space during shipping and storage, we deliver your card holders flat.
High-quality paper pockets
For your card holders we print 300 gsm strong premium image printing paper. Due to the stable paper the card is very well protected. At the same time you are using a more environmentally friendly product than plastic covers.
The paper version is also suitable for permanent use, for example as a cover for fuel cards or access cards in the company. Very often it is used as a folder for keycards in hotels.
Versatile CMYK printing
For printing we use the CMYK four-colour process. This way you are very free in your choice of design. You can have advertising messages, slogans, your logo or even photo designs printed on the card covers.
Depending on the sleeve you choose, you can print on one side or on both sides. This gives you a wide range of design options to impress your customers with individually created card folders for any occasion.